Today I would like to return to the home staging topic, starting with the numbers presented a few days ago by the two trade associations: the Associazione Nazionale Home Staging Lovers and the Associazione Professionisti Home Staging Italia.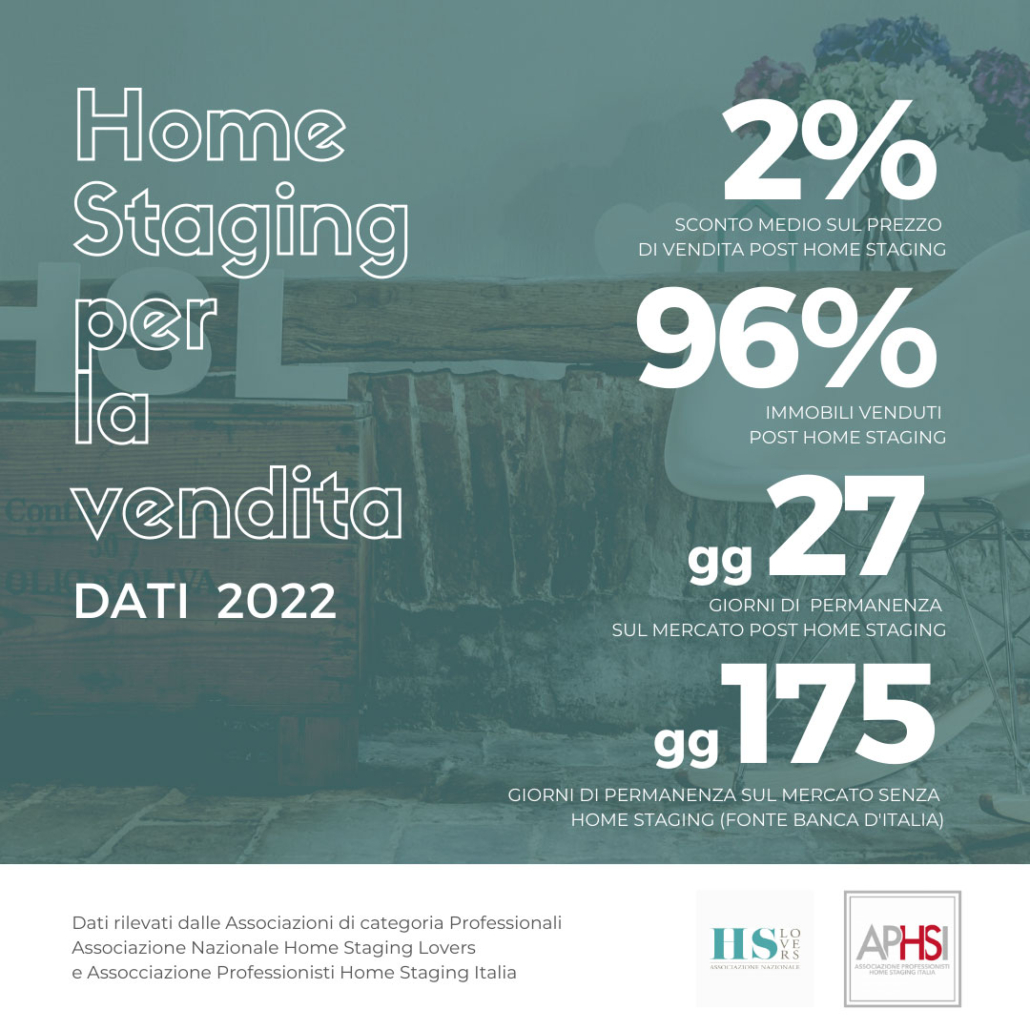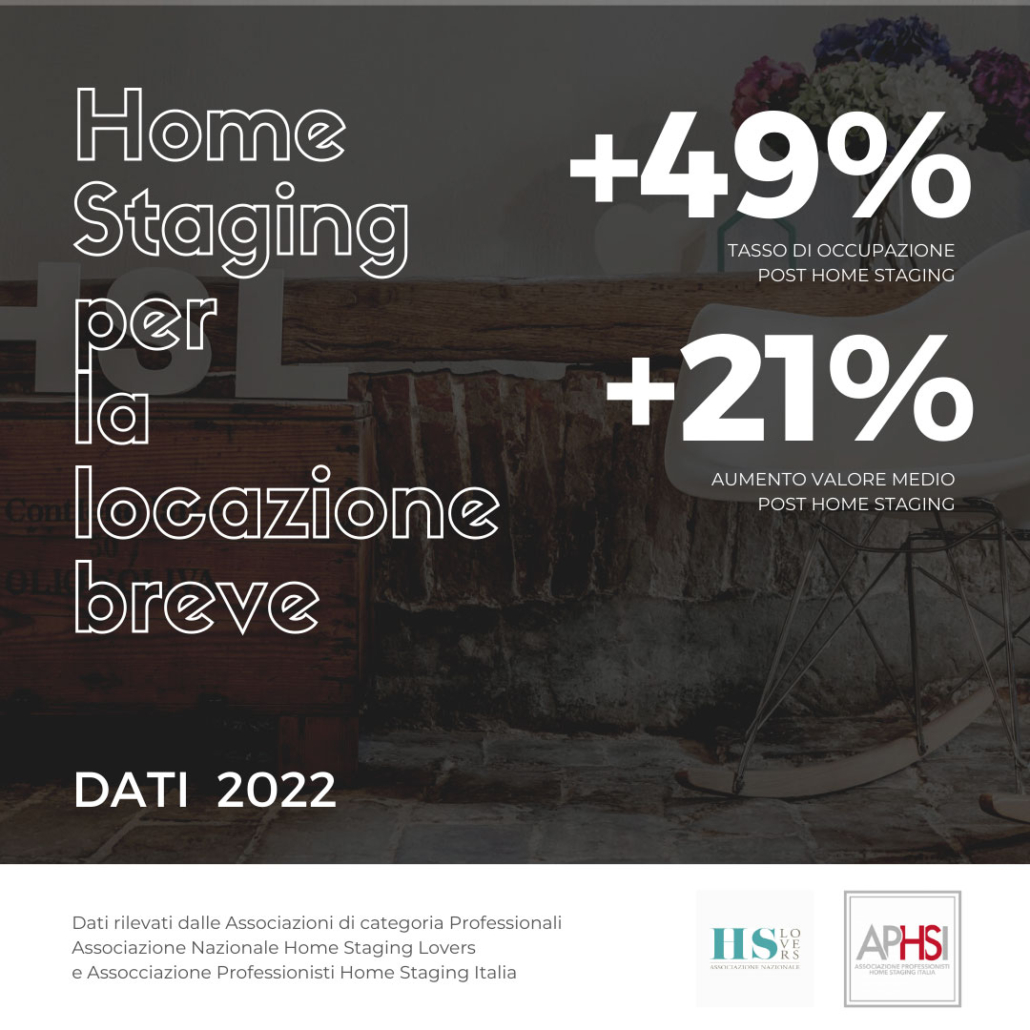 The data speak for themselves: home staging is a marketing strategy that WORKS!!!
And as you can see, although it originated as a method to facilitate the sale of houses, it is now successfully used for short and long leases as well!
This is because it is a technique that makes the "product" home perceived in the best possible way!
The house, in fact, if you want to sell or rent it, is actually a product and should be presented at its best.
As you can imagine, even if we are talking about Home Staging, there are differences in its use, depending on whether it is a house to be sold, rented for the long term, or short rentals!
HOUSE FOR SALE
Concerning houses for sale, there are three situations we might encounter:
– empty house.
– furnished but uninhabited house.
– inhabited home.
In all three cases, the houses, needless to say, will have to be cleaned and possibly whitewashed!
EMPTY
The main focus in this situation is to make the spaces perceived correctly!
Many people have difficulty visualizing the house furnished, and when empty, rooms seem smaller than they are.
It is, therefore, necessary with furniture, more or less authentic, to show the potential of the house.
It is a scenography in its own right, but care must be taken that it does not simply look like an impersonal set…
The whole must capture the imagination of those who come to see it, giving them a taste of home!
You have to know how to strike the right emotional chords!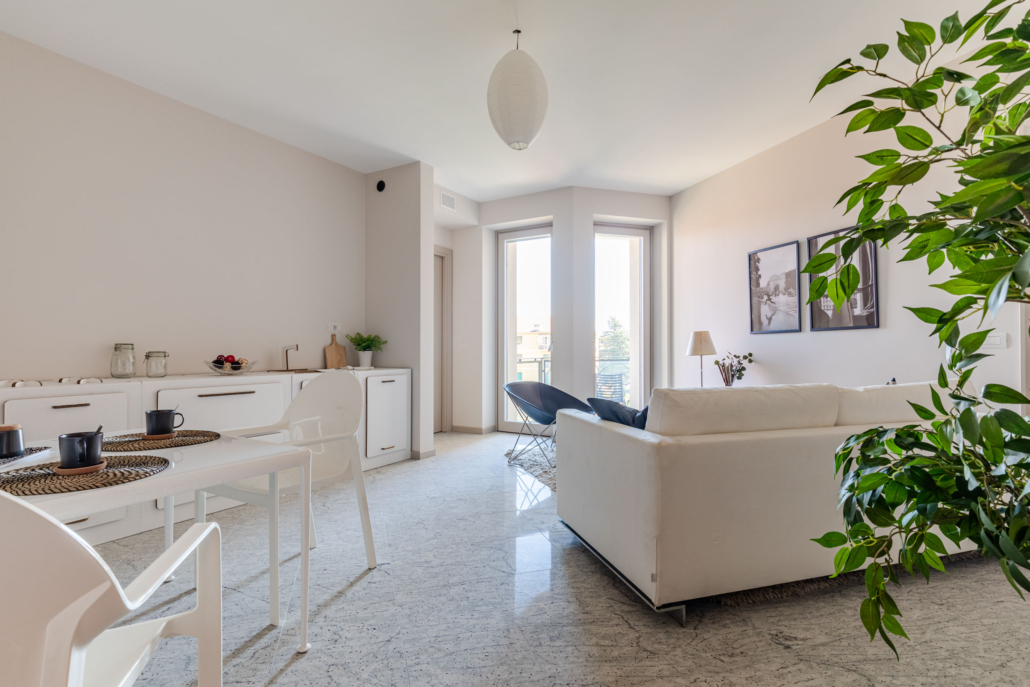 FURNISHED BUT UNINHABITED
The focus always remains on making people realize the potential of the house, making them perceive the spaces.
Compared to the previous situation, one might be facilitated because some furniture is already present.
You will likely have to discard some furniture adding some more essential and neutral ones.
Here, too, one must give the feeling of home to stir up those emotions that make one want to live there!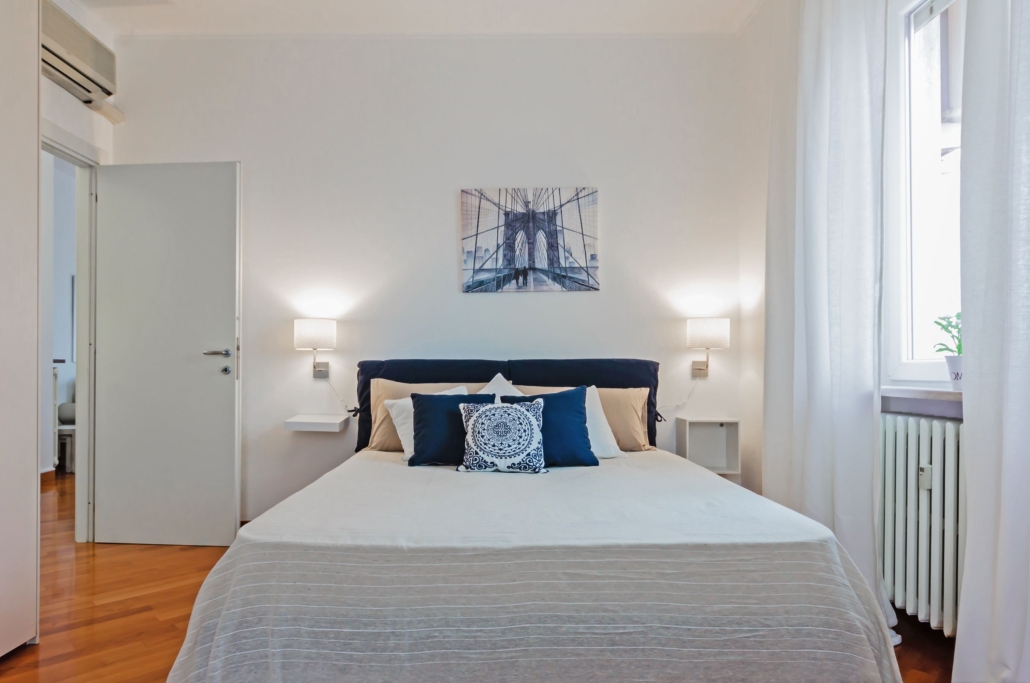 FURNISHED AND INHABITED
While the focus is always on showing the potential and space of the house, compared to the previous two situations, this circumstance can be a bit more complicated, mainly for those who still live there!
In this case, the first and, indeed, the most challenging thing to do is to depersonalize the house as much as possible.
Not only that, but it will also often need to be "emptied" a little to give it more breathing room, in short, to do what is called decluttering!
It may also be necessary to move some furniture to improve usability more!
Here again, there will be a minimum of scenography to make the house even more attractive, scenography that the owners will obviously have to fix up on each visit!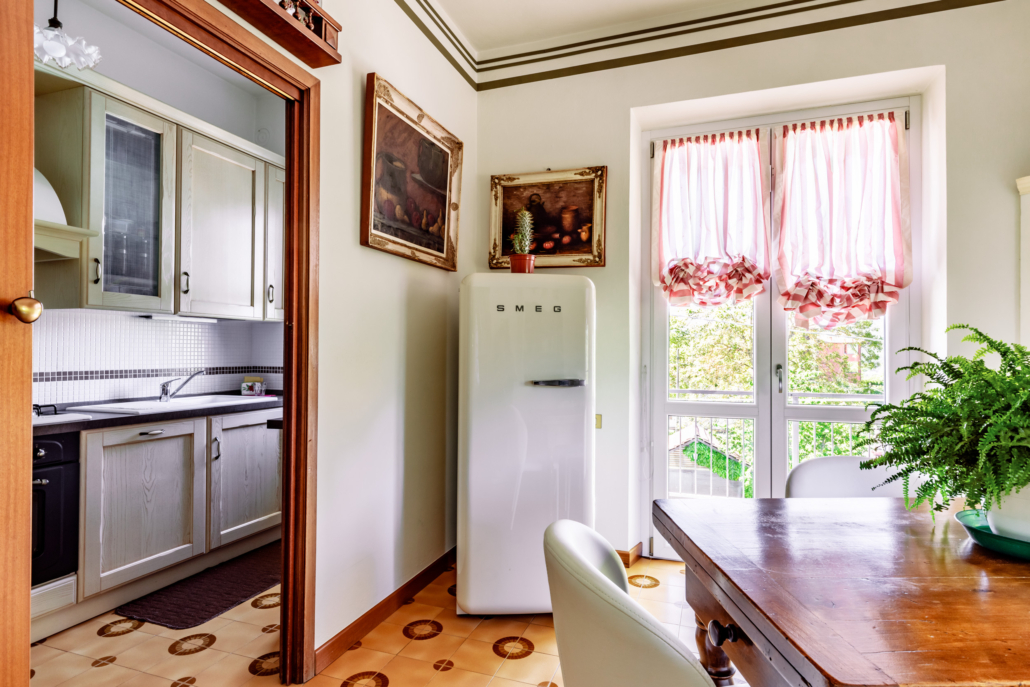 HOUSE FOR LONG-TERM LEASE
For houses to put on long-term leases, we could find 2 situations:
– empty apartment
– furnished or partially furnished apartment
EMPTY APARTMENT
It is pretty unlikely to do temporary home staging for an apartment placed on the rental market; usually, it is furnished and rented furnished.
For this type of apartment, an attempt will be made to maintain a linear, simple, and clean style.
The trend will be to remain as neutral as possible, as is the case with homes for sale, to try to attract more potential renters.
Keeping the apartment neutral will also allow the renter to be able to customize it a bit!
You will have to make it functional by putting in the necessary, but without overfilling.
Even here, you have to make the person feel "at home" even if it is a rented house; they have to be able to imagine themselves living there!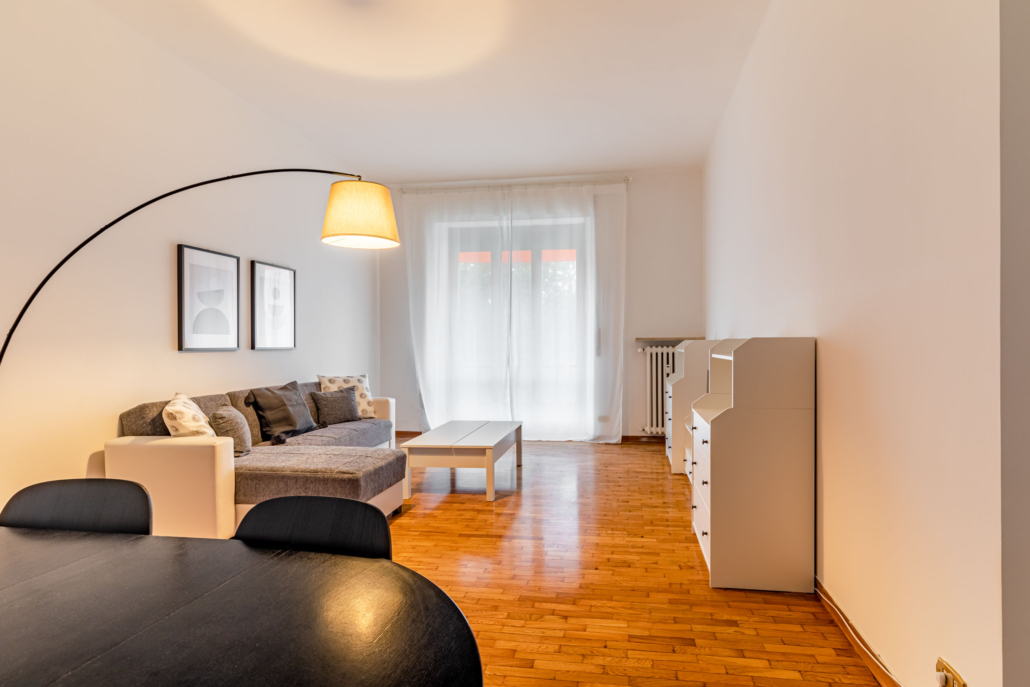 FURNISHED OR PARTIALLY FURNISHED APARTMENT
These apartments often result from an inheritance, and you may find furnishings that are too classic, or over the years, you have put in furniture of totally different styles.
Home staging intervention serves to harmonize and modernize these apartments to make them more attractive.
Of course, one usually tries to keep as much as possible and replace only what is really nonfunctional, broken, or too much.
Again, an attempt will be made to remain as linear, clean, and neutral as possible!
And, again, you will make sure to give the feeling of being at home!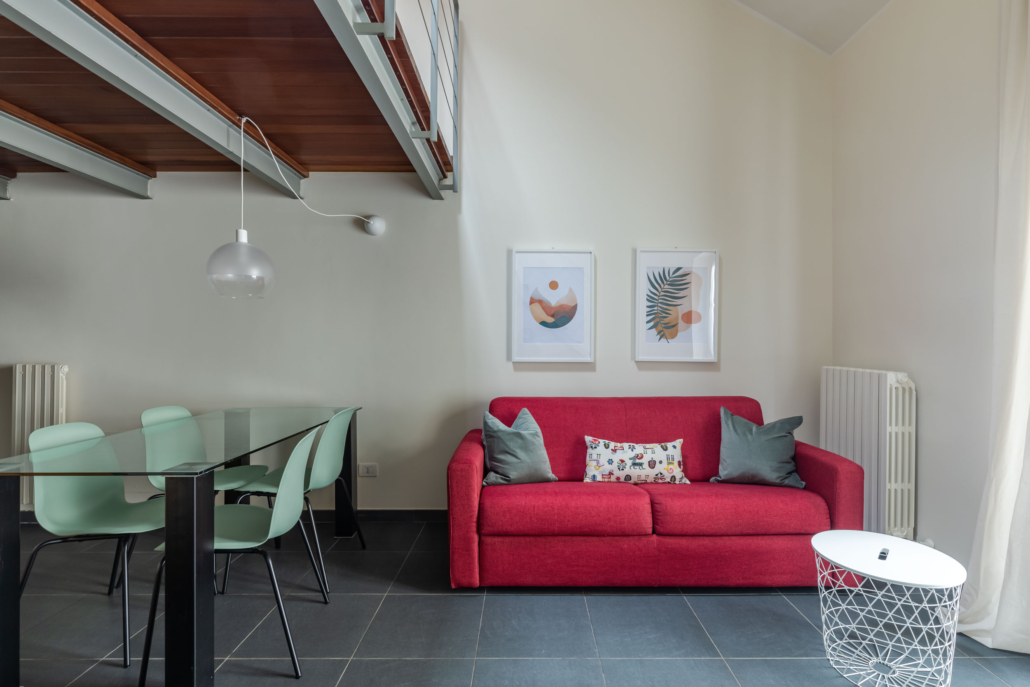 HOMES FOR SHORT TERM RENTALS
This type of apartment has in common with those for long-term rental that they must be furnished functionally.
In general, here as well, the style will be very linear and without too many frills.
Unlike the previous type, however, here, you can be a little more daring in colors and customization.
Here, those who go there do not need to have to personalize it to feel at home, but they need to feel welcome and cared for.
The intervention here is more like the interior design because you will try to give the apartment a particular connotation and character.
This is to surprise and attract a possible guest with something beautiful and, why not, even unusual at times!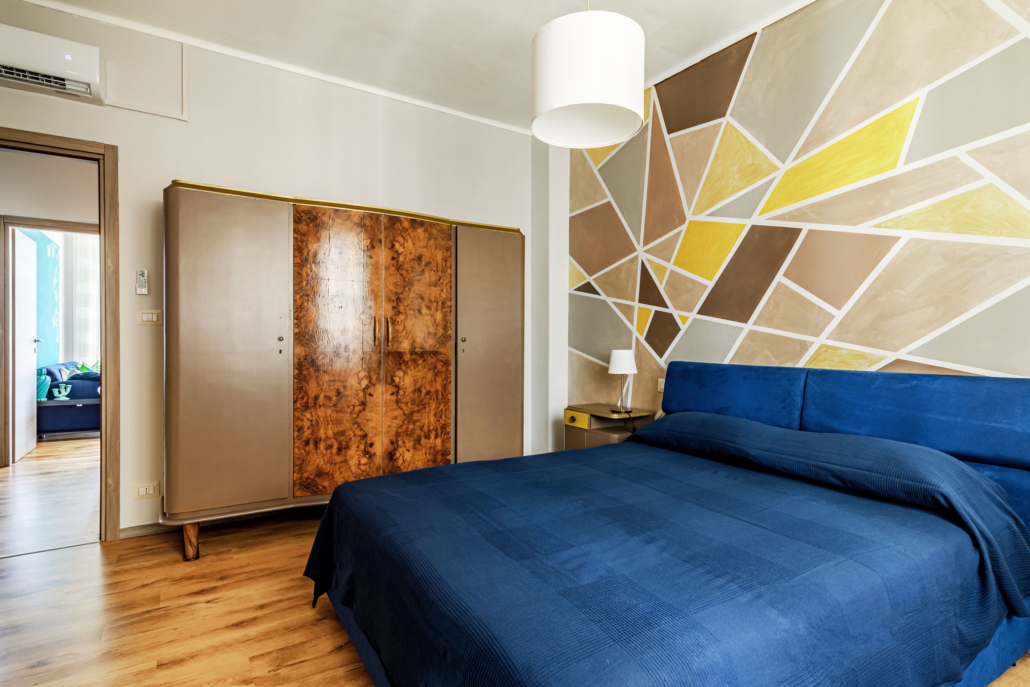 Those are, in general, and in a simplified way, the various possible home staging interventions; if you want to know more, please do not hesitate to contact me!
I hope this article was helpful and you love it; in case, let me know in the comments!
Feel free to share it with anyone you think might be interested, I will be honored, and it will help me get my name out there.
This post is also available in: Italian
https://www.viverelostile.com/wp-content/uploads/2023/05/12-2.jpg
1667
2500
Virginie Simonet
https://www.viverelostile.com/wp-content/uploads/2021/02/logo_vivere-lo-stile.png
Virginie Simonet
2023-05-22 12:43:39
2023-05-22 12:47:19
Home Staging: the technique of property valorization