A couple of weeks ago, we saw how to combine different woods in the home (you can find it here); today, I'd like to share with you how matching various metals too!
Metals have the ability to bring light, depth, and character to rooms while also bringing that touch of luxury!
In the home, metal parts are often in the details:
– cabinet and closet handles;
– door and window handles;
– faucets;
– legs of chairs/tables and coffee tables;
– chandeliers;
– household items
it often happens, for this reason, that we are not careful in matching them and end up perhaps with many different metals in the same room.
Fortunately, let's face it, most of the time, since they are small details, it does not immediately fall to the eye if there is some "confusion" in these elements and if they do not always go well together.
Yet details, we have said a thousand times, can make a difference and, if well thought out, can elevate the perception of environments.
If the "clutter" doesn't immediately fall to the eye, the correct pairing will!
There are really many different metals: gold, silver, bronze, brass, copper, corten, steel, etc.
They can also have different finishes: they can, for example, be shiny, matte, satin, or brushed.
Each of these metals has its own specific color, and steel can also be colored; you can find it mainly in white and black.
In short, you can understand that the combinations can be really many and that putting them all in the same room can become a bit "too much"!
At the same time introducing only one metal in the house could be "boring"!!!
So let's see the best ways to combine different metals to give character to your rooms!
1) CHOOSE THE STYLE YOU WANT TO GIVE TO YOUR ENVIRONMENTS.
As seen before, metals are many and also have many different finishes.
Each of them goes better with a particular style: steel, for example, is not the best in the rustic style; it's better in a modern or contemporary style.
2) COMBINE A MAXIMUM OF 3 DIFFERENT METALS!
If a room is small, perhaps it is better to combine a maximum of 2 different metals, while you can go up to 3 in larger rooms.
In the case of mixing 2 metals, you can do it in two ways:
– balance the two metals by giving them equal importance, so put the same amount.
– choose one primary metal and put the second one only as an accent metal.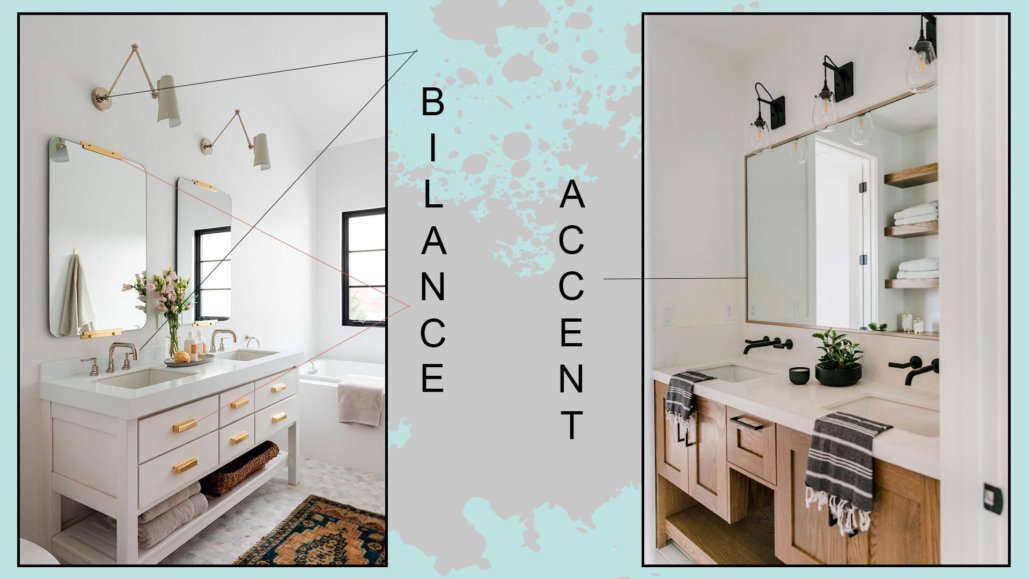 (Credit: Studio Mcgee; beckiowens.com)
In the case of matching three, you cannot give equal importance to everything, so you have to choose the metal you want to be "dominant."
Then choose a second metal that complements the dominant metal in a less overbearing way and, finally, a third metal that is the extra "touch," the accent color that draws the eye!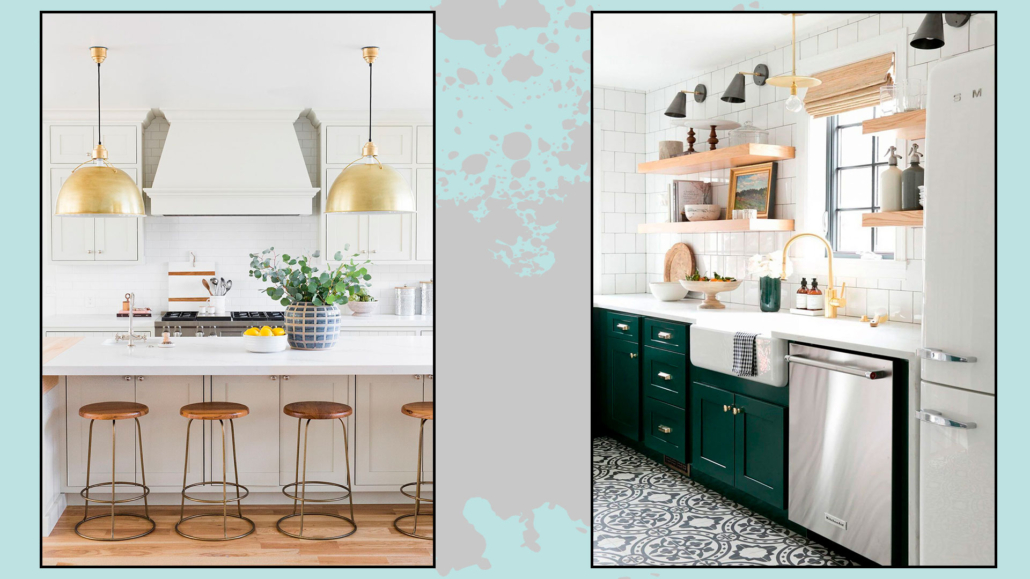 (Credit Studio Mcgee)
The choice of the dominant metal should be made in accordance or contrasting color with the rest of the environment.
3) USE CONTRASTING METALS
putting different metals that, however, have the same color, such as aluminum and steel, will not create contrast and will not make a real mix of metals be perceived.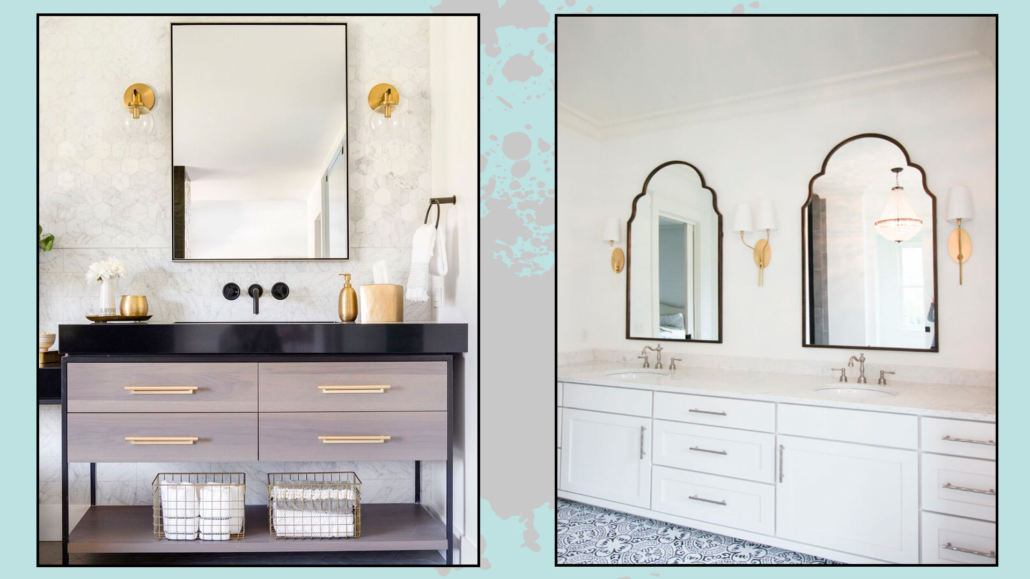 (Credit @lindyegalloway; simplenaturedecorblog.com)
Choose metals with contrasting colors to create movement and visual interest.
Possibly use the same metal for all elements that have the same function.
For example, in one bathroom, use the same metal for all the faucets and another for all the towel and roll holders, and a third for the handles.
That creates harmony!
4) BALANCE THE DIFFERENT METALS
As with woods, avoid creating groups of the same metal separated by other metals; instead, try not to put elements of the same metal too close together.
For example, still in the bathroom, if you have a steel faucet, avoid putting the mirror of the same finish: put it instead in brass!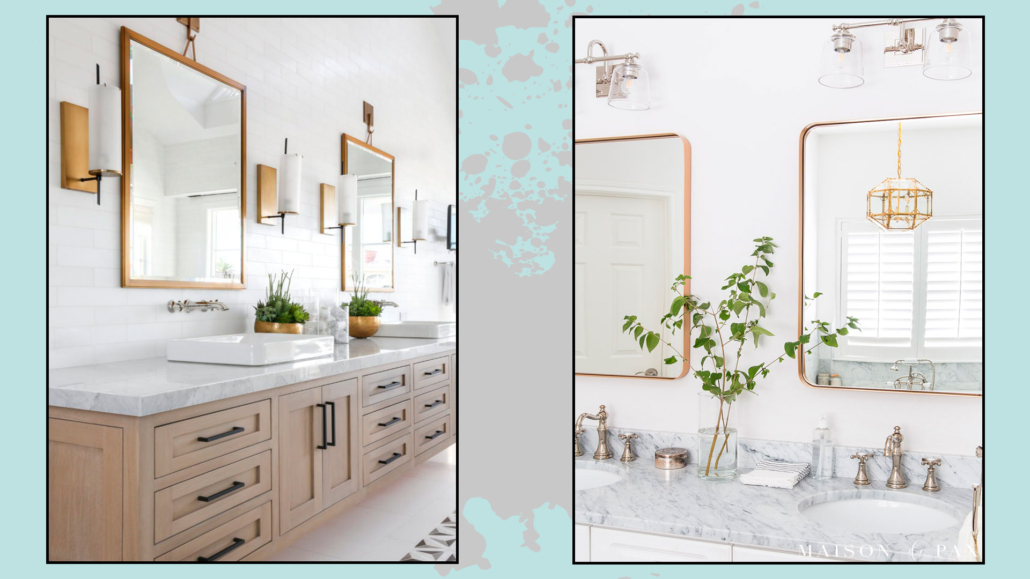 (credit Lindye Galloway Interiors; maisondepax.com)
Also, repeat this choice several times, for example, in cabinet handles or lights.
5) CHOOSE THE RIGHT FINISH
We have seen it before, the same metal can have different finishes, and each metal will have a different impact depending on the finish you choose.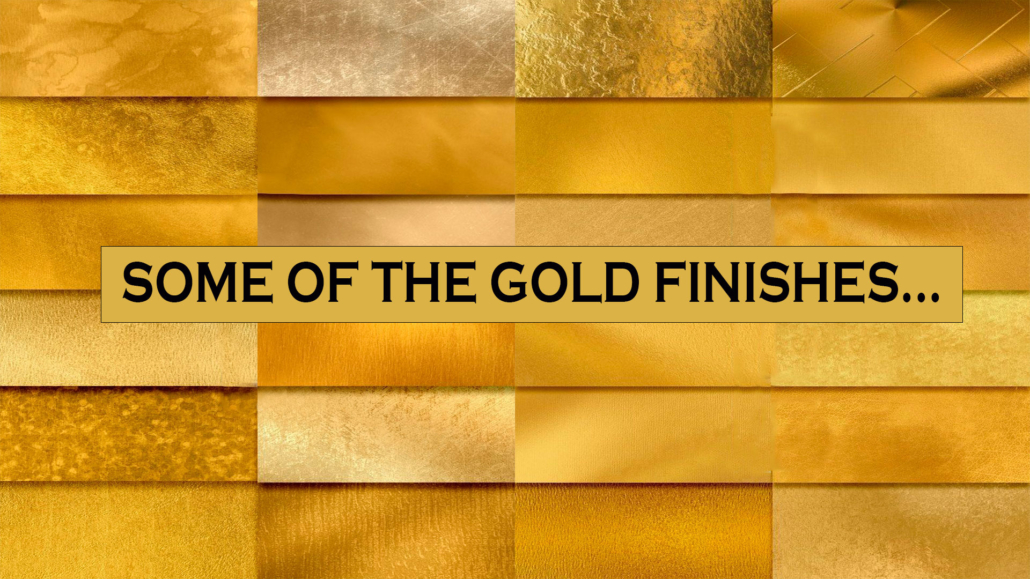 Choose the finish that best matches your style and personality!
I hope this article was helpful and you love it; in case, let me know in the comments!
Feel free to share it with anyone you think might be interested, I will be honored, and it will help me get my name out there.
If you feel that your home, or some environment of it, does not reflect you enough, do not wait any longer and book your consultancy!
https://www.viverelostile.com/wp-content/uploads/2021/02/pexels-karolina-grabowska-4239013-scaled.jpg
1707
2560
Virginie Simonet
https://www.viverelostile.com/wp-content/uploads/2021/02/logo_vivere-lo-stile.png
Virginie Simonet
2021-02-22 12:21:34
2023-06-07 09:07:31
How matching different metals in furnishing