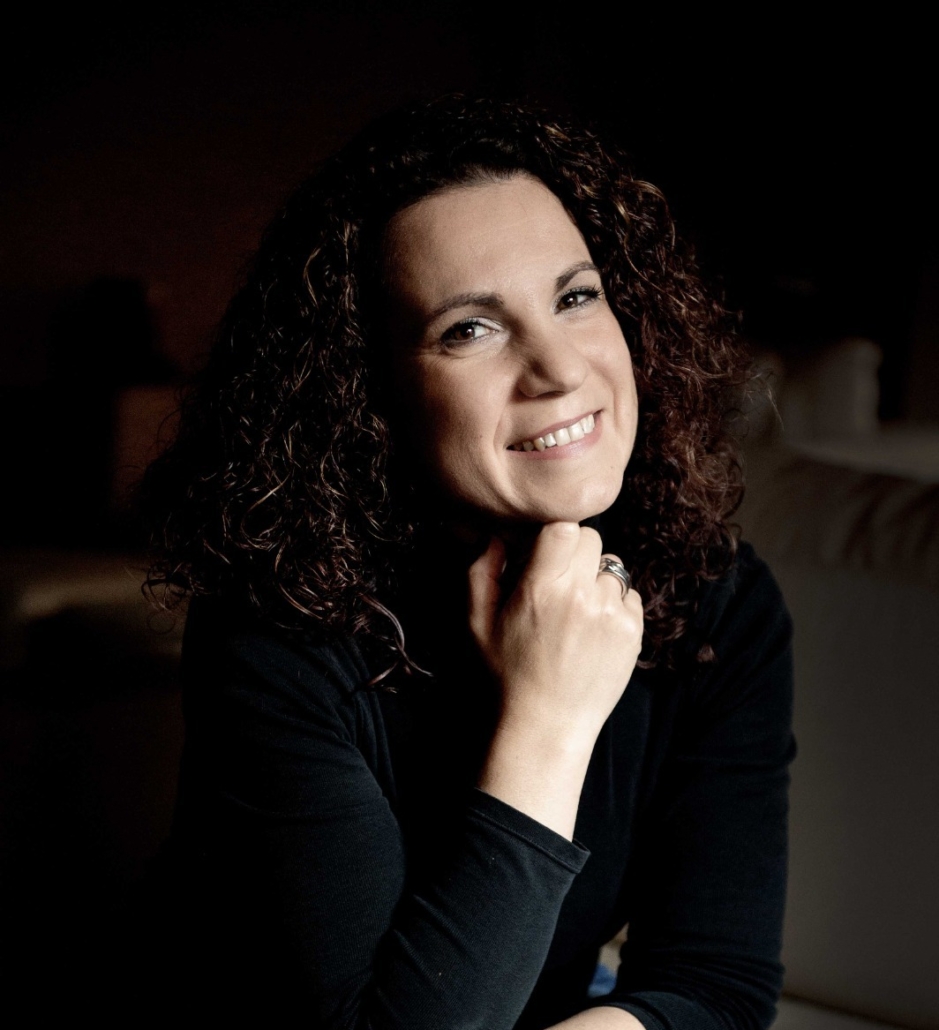 WHO I AM AND WHY YOU SHOULD ENTRUST YOUR HOME TO ME!
Story of a regretful bank clerk who left permanent employment to follow her childhood dream!
My name is Virginie, I was born in France, near Paris, but I have been living in Italy since I was 8.
I am French by nationality, but I like to call myself a melting pot, a complete mix of my origins: eh yes, because I am half Portuguese and half Italian… so I can only embrace more different styles and cultures.
I love the details…
Extroverted and imaginative, I try to capture the beautiful side of everything – a sunny day, a laugh with friends, a Sunday with the family – but most of all, I love immeasurably the simple accouterments and small gestures, which, yes, are details and nuances, but they themselves make all the difference.
That's it, and I am here precisely to make a difference with you and not for you!
But first, let me say to you something else about me: I am a mom of three children whose different ages and needs keep me "on the ball" at all times!
I have always been passionate about the topic of HOUSING, but for a time – let's say a long time lasting 14 years – I worked in a bank, keeping a great little dream in the drawer.
Following dreams is important…
But one day… well, yes, I did: I left my permanent job in the bank and took the plunge, following my dream. I finally realized that what I had wanted since I was 11/12 years old could become a reality.
If, as a child, I watched the movie "MrsDoubtfire" with Robin Williams and dreamed of the job that the main character's wife did, today I can say that we are colleagues, that is, interior designers.
When I made my decision, many people close to me initially thought I was wrong, but I am convinced that strokes of light should be followed, and if I fell in love with the house, in all its aspects, I had to and still have to be the tool for my clients, to put my passion at the service of those who want to collaborate with me to create the home of their dreams.
Helping my clients and being supportive makes me happy!
Of course, passion and tenacity are not enough, so I got back on the books, took an Interior Design course, and now my dream in the drawer is a real profession!!!
I can help you realize the home of your dreams!
If before, I imagined changing the "dress" of every house I entered, with colors, furniture and accessories, now I am here ready to take care of your home and make your dream come true.
Because, in the end, if a passion is real and authentic, it ends up "repurposing" overwhelmingly … and so dreams should never be left, and what do you decide to do?
Let's create your dream home together? Contact me now!
I am here to put my passion and professionalism at your service to help you make your home truly unique and special that fully reflects your personality…
This post is also available in: Italian