Living in a dark room, or worse, a house, is not the best and is also not good for our psyche.
What to do when dealing with rooms with low light? Let's look at some simple tricks to brighten them up!!!
1 – CLEAN THE WINDOWS GLASSES
I know it will seem like trivial advice, but dirty glass does not let light penetrate well and will therefore make the room darker.
If the room also had a balcony, you need to pay attention to any plants that could block the light!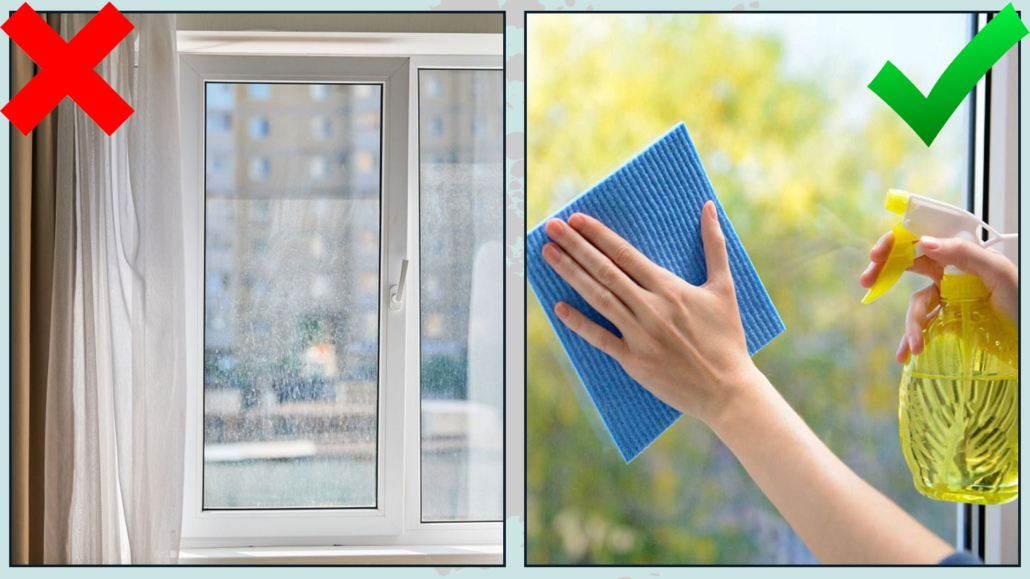 (credits: elements.evanto.com)
2 – DOUBLE THE LIGHT WITH MIRRORS
Strategically placing some mirrors will really make a big difference!
One of the places I recommend is in front of the window because it will double the light and give you the impression of having another window!
It could be one big mirror, but you can also decide to have more than one, perhaps of different sizes and shapes, to give some rhythm too!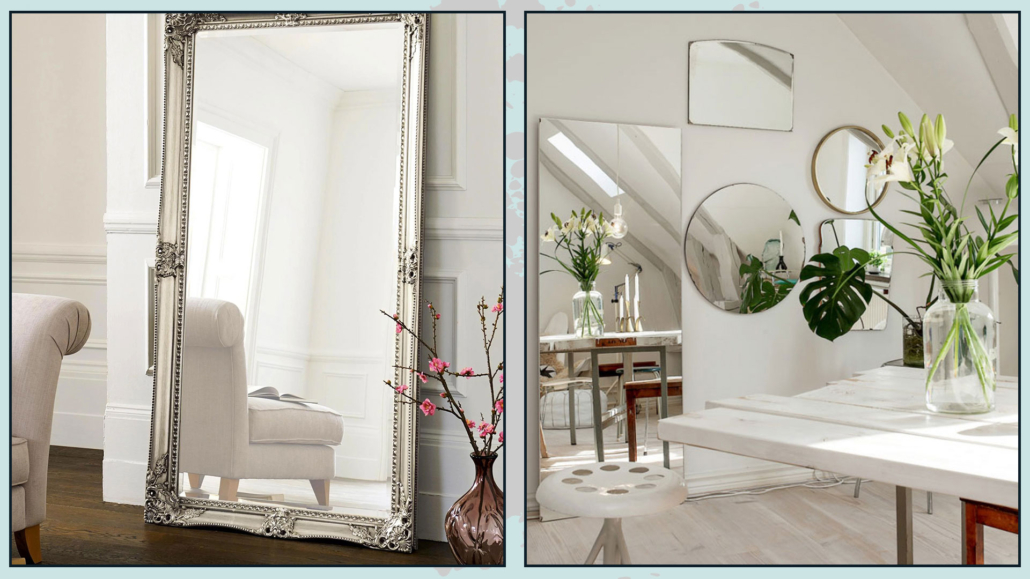 (credits: shutterstock; Nodric design)
3 – ILLUMINATE WITH METALS
Another trick to make a room brighter is to use metals!
They can be the door handles, the structure of chairs, coffee tables, and lamps, or the frames of paintings and mirrors!
They are small touches that will help brighten up rooms, thanks to their ability to reflect light!
Of course, unless you have chosen a Glam style, don't go overboard using these materials!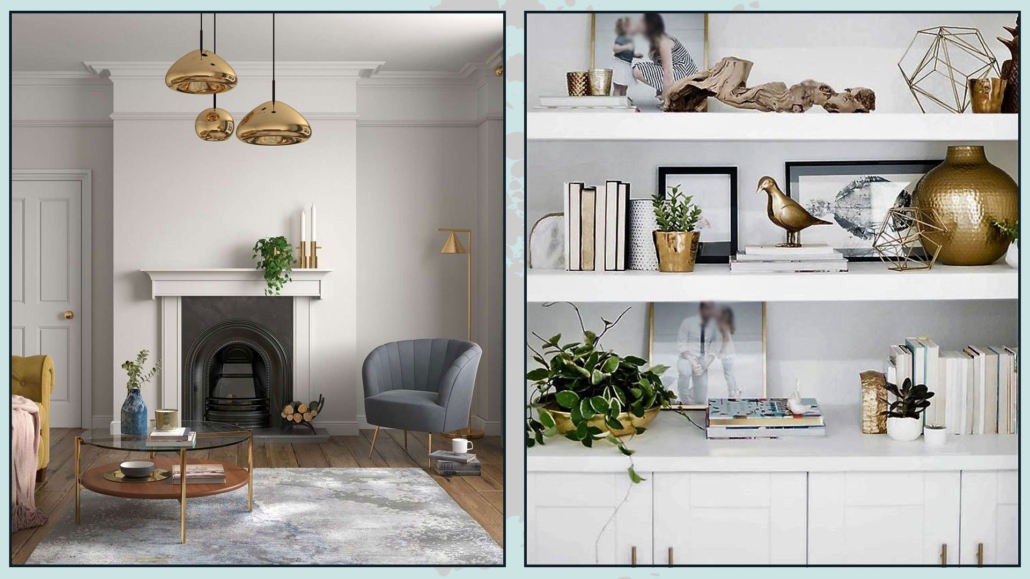 (credits: thecolourhub.ie; decoholic.org)
4 – USE LIGHT COLORS
Light colors reflect light very well and, therefore, will help a lot in making a room brighter.
Of course, the ultimate reflective color is white, which does not have to be pure white, but can be a warm or even cool white depending on the mood you want to give the house.
However, if you want to use colors, you know that you don't have to give them up, and you have two options for doing so:
– Use your favorite color by adding a lot of white to make it neutral (and bright)
– Use pastel colors!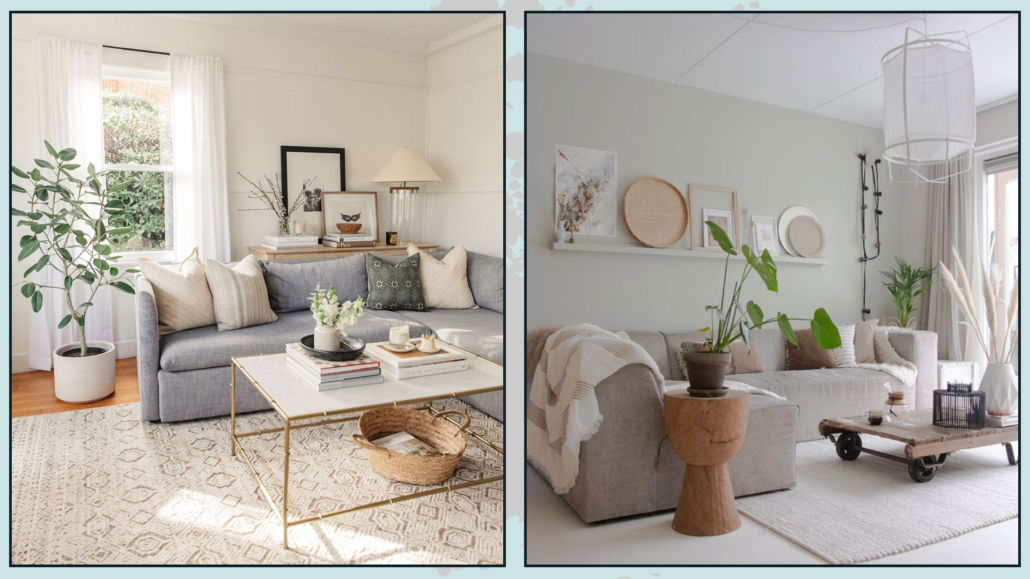 (credits: stylemepretty.com; noordenzoet.nl)
That should be done, not only for walls and ceilings but also possibly on larger pieces of furniture.
That doesn't mean having a total white home if you don't want it, not least because if not properly designed, having everything white, as well as for neutrals (I've talked about it here), could make the environment flat and boring!
So it's great to add a few touches of color here and there with decorative items such as pictures, pillows, and other objects!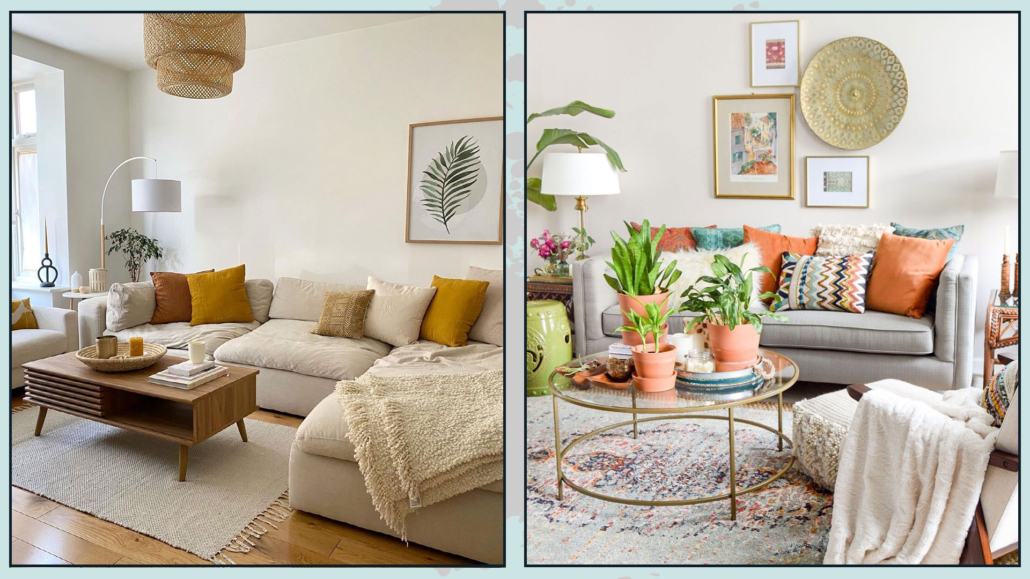 (credits: made.com; casawatkinsliving.com)
5 – ATTENTION TO THE FLOOR
The talk of light colors also extends to floor color…
A dark floor does not reflect light and makes the room darker.
If you have a dark floor and can't or don't want to change it, use light-colored rugs: it will be a quick and easy way to give it more brightness!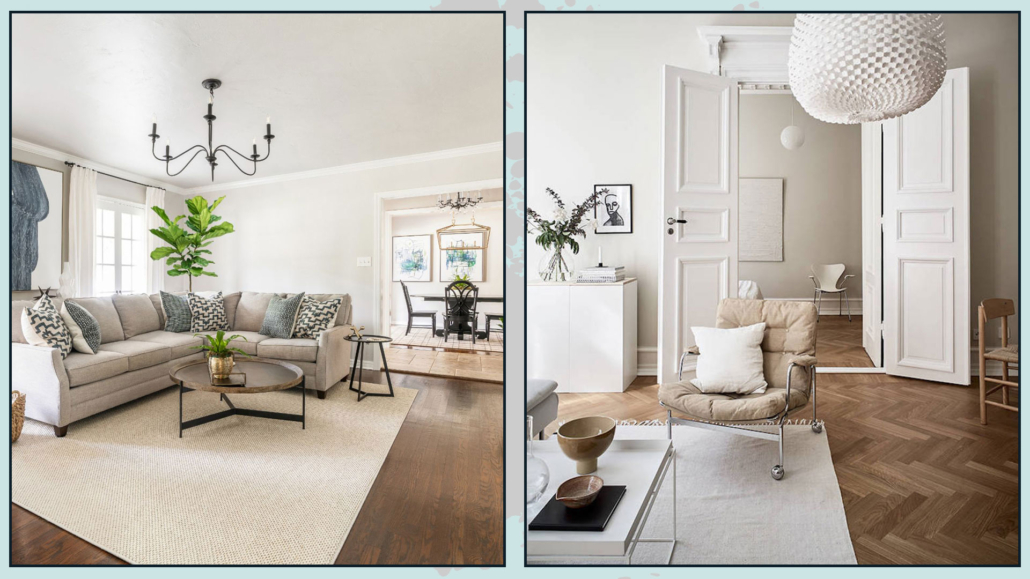 (credits: designdirections.com; cocolapinedesign)
6 – PAY ATTENTION TO THE FINISHES
The finish you choose, whether on walls or furniture, will also make a difference!
Matte finishes absorb light, while glossy ones reflect it.
Obviously, it's not the case to have all the shiny finishes that would make the room look a little, allow me the term, tacky!
Alternate these finishes, preferring perhaps semi-gloss finishes; this will also help give some rhythm and depth!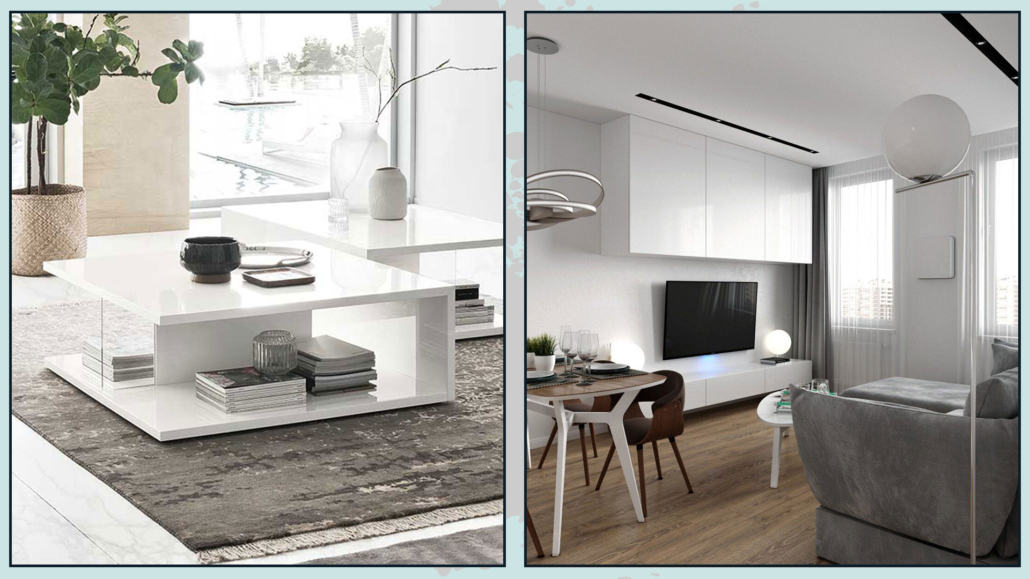 (credits: furnitureworld.co.uk; behance.net)
7 – LAYERS LIGHTING
It's something you've heard me say countless times now, but in interior design, lighting is really the most vital part!
Then if the room tends to be dark, a good artificial light design will really make a difference.
Therefore, it is essential to have different light sources; the general one is not enough because it would also make the room very flat!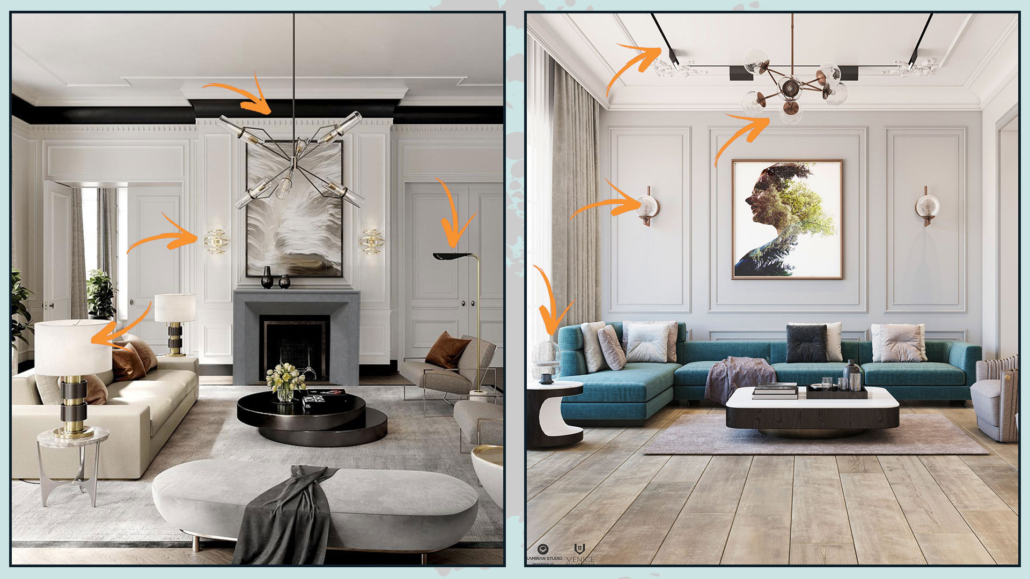 (credits: etsy.com; behance.net)
It will also be paramount to calculate the bulb wattage and color temperature well!
Too powerful and too cold a light will absolutely illuminate everything, but it will make the environment really inhospitable!
Then choose the appropriate lumens for the size of the room and choose as natural a light as possible (around 4000 ), at least for the general lighting.
For the other lights, also use warmer temperatures to create as well some atmosphere!
There are bulbs to which you can change the color temperature; that could be an option!
(If you want to know more about lighting I talk about it here)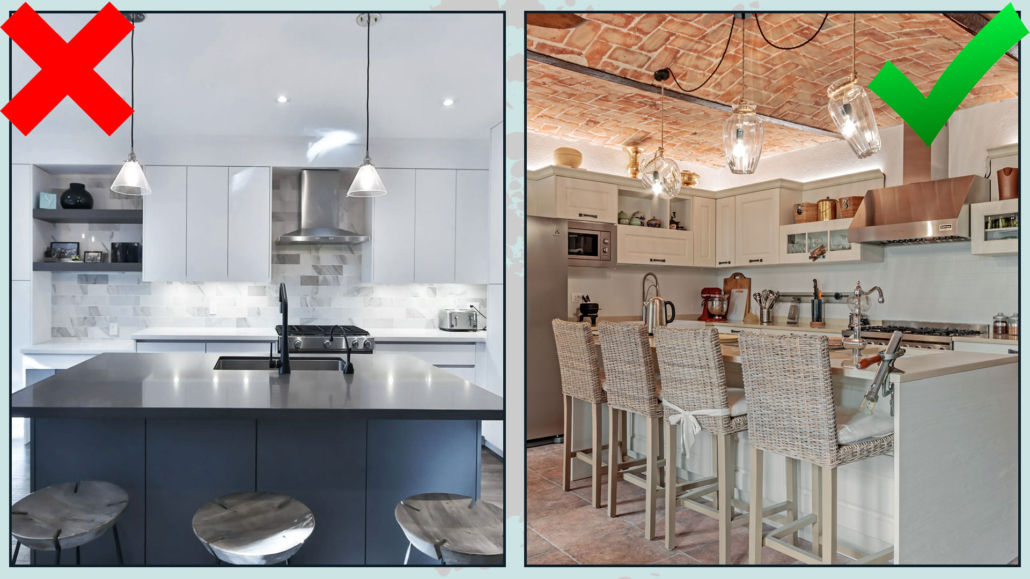 (credits: lartedinnovare.it; viverelostile.com)
8 – PREFER LIGHTWEIGHT FURNITURE
A bit like what happens with small rooms, heavy furniture will make a room darker because it blocks light and creates strong shadows!
Better to use furniture with a more slender structure, perhaps raised so that some light can pass under them as well!
Using transparent furniture, always without overdoing it so as not to make the room too cold, will also help brighten the room.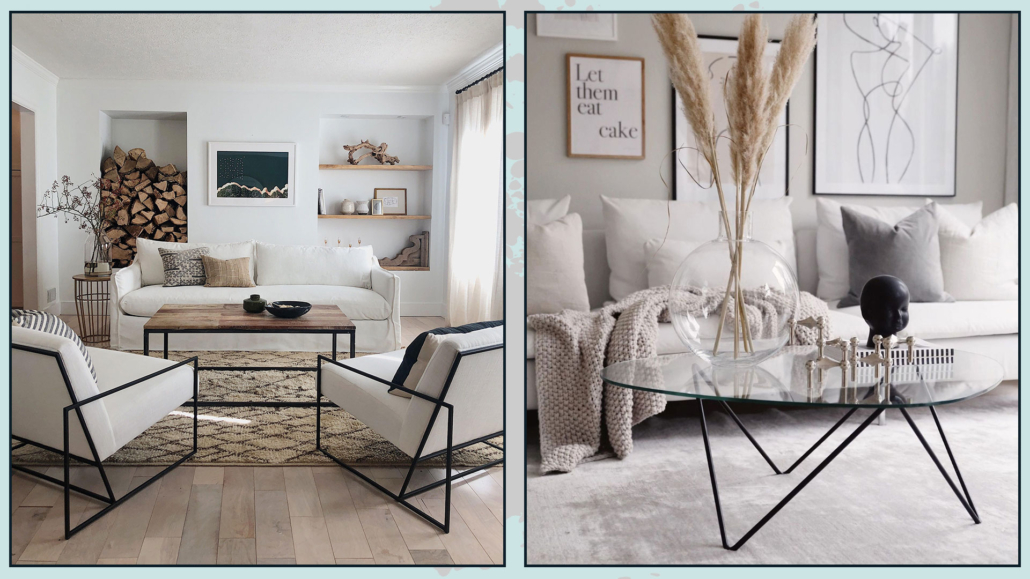 (credits: maidenhome.com; joannacolomas.com)
9 – BE CAREFUL HOW YOU PLACE THE FURNITURE
In making a room brighter or not, the placement of furniture will make a big difference too.
For example, it is a good idea to place the lightest furniture, perhaps with the shiniest surfaces, near windows and light sources: their light shape will not block too much light, and their glossy finish will reflect light rays!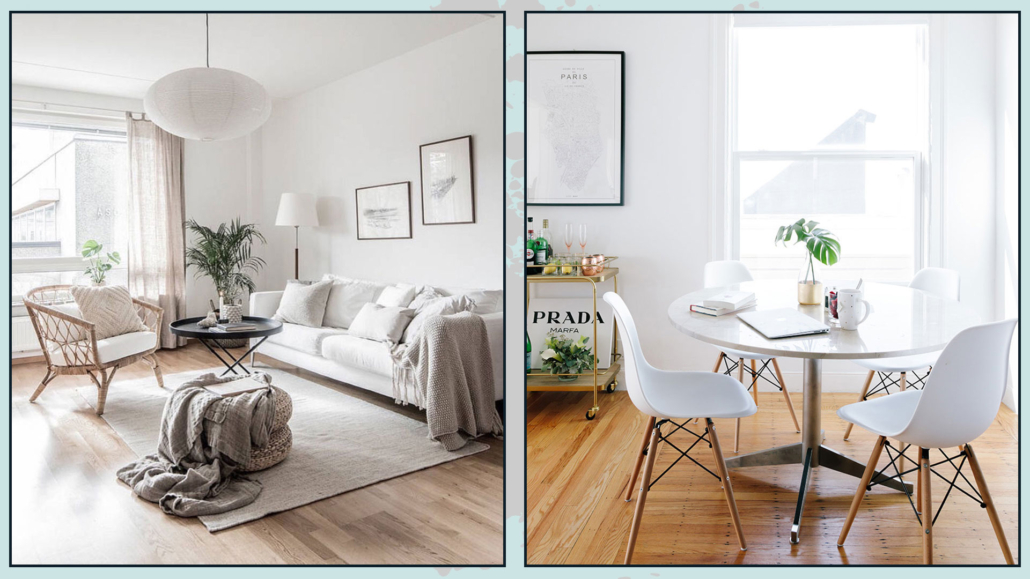 (credits: livingroomideas.eu; Sera Michael)
10 – USE LIGHT CURTAINS
Thick curtains block light, so unless you have privacy issues, use very light and bright curtains!
Do you love the idea of double curtains, especially to give color?
You don't have to give them up, but avoid blackout shades, use a fabric that is filtering anyway and colors that are not too dark, but most importantly, keep them on the side, so they don't cover the window!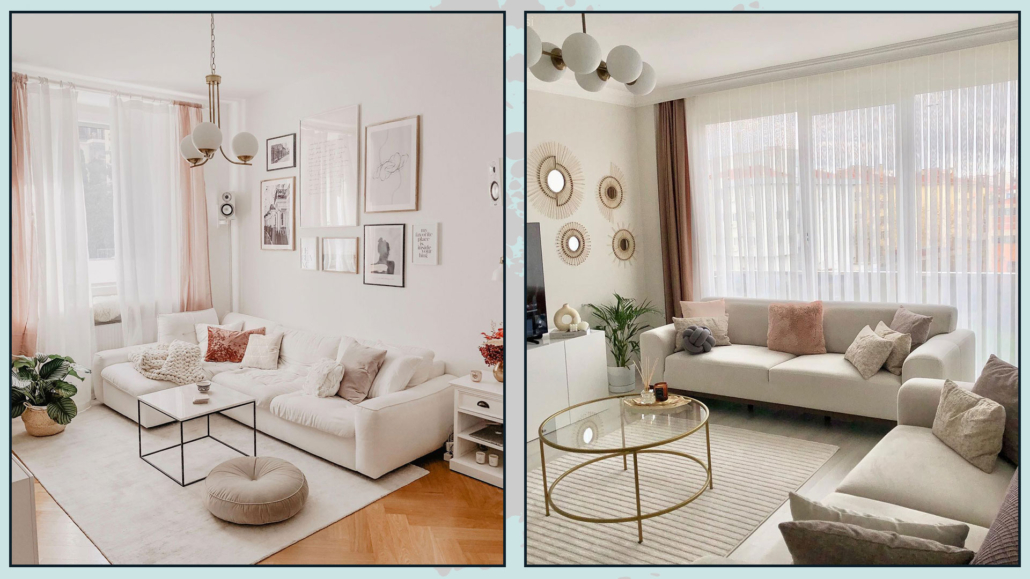 (credits: kimdeyir.com; evgezmesi.com)
These are small tricks that will help make a room brighter without drastic renovations!
I hope this article on how to make a dark room brighter was helpful and you love it; in case, let me know in the comments!
Feel free to share it with anyone you think might be interested, I will be honored, and it will help me get my name out there.
If you feel that your home, or some environment of it, does not reflect you enough, do not wait any longer and book your consultancy!
This post is also available in: Italian
https://www.viverelostile.com/wp-content/uploads/2023/01/rendere-una-stanza-più-luminosa.jpg
1080
1920
Virginie Simonet
https://www.viverelostile.com/wp-content/uploads/2021/02/logo_vivere-lo-stile.png
Virginie Simonet
2023-01-09 08:02:36
2023-02-07 15:20:13
10 triks to make a dark room brighter!