Is it possible to mix different patterns?
Polka dots, stripes, paintings, flowers, and so forth… are patterns that bring joy and a touch of character to the home.
As for the different styles, even with the patterns, you can play by combining them together, of course, all with some criteria to avoid falling into exaggeration: not all the various prints placed close together fit well!
Again, therefore, the key word will be balance!
First of all, we must keep in mind that this type of combination does not only concern textiles, but also walls (maybe if you use wallpapers) and rugs!
Starting with textiles, such as bedspreads, plaids, curtains, and pillows, remains the easiest thing to do, also because it is more easily correctable in terms of time and money!
So how do you mix two or more different patterns together?
Here are some small tips to be able to combine different patterns perfectly and have a home that reflects your personality!
START WITH TWO PATTERNS
The first suggestion is to start with only two patterns!
The easiest match is the tone on tone, different patterns, perhaps geometric, but the same color.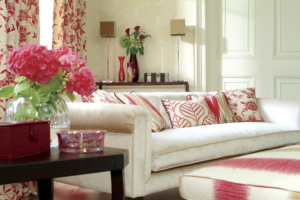 (from Pinterest)
Vice versa same fantasy with different colors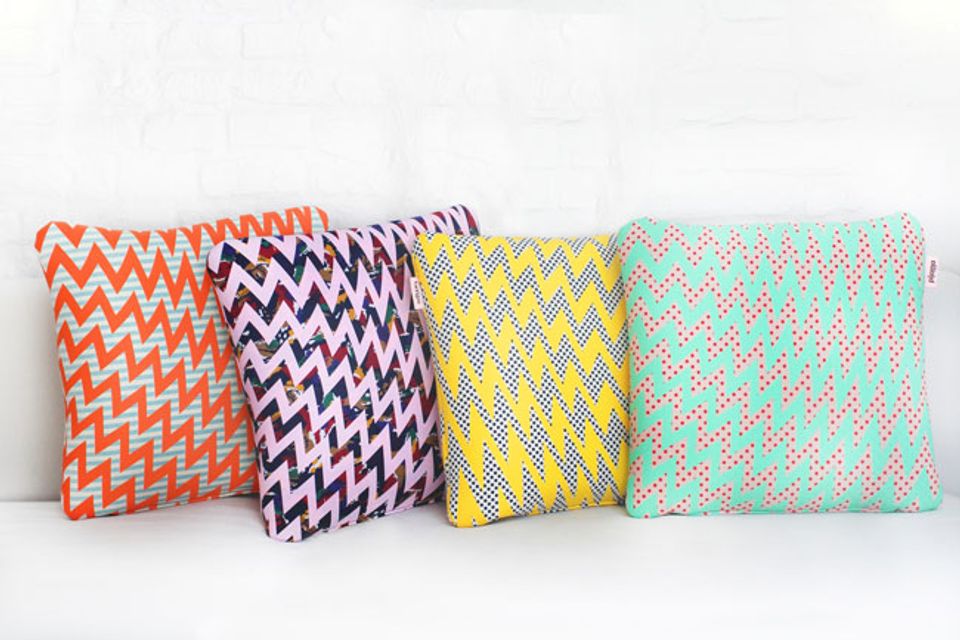 (from Pinterest)
You can also use similar patterns on contrasting colors like in this example.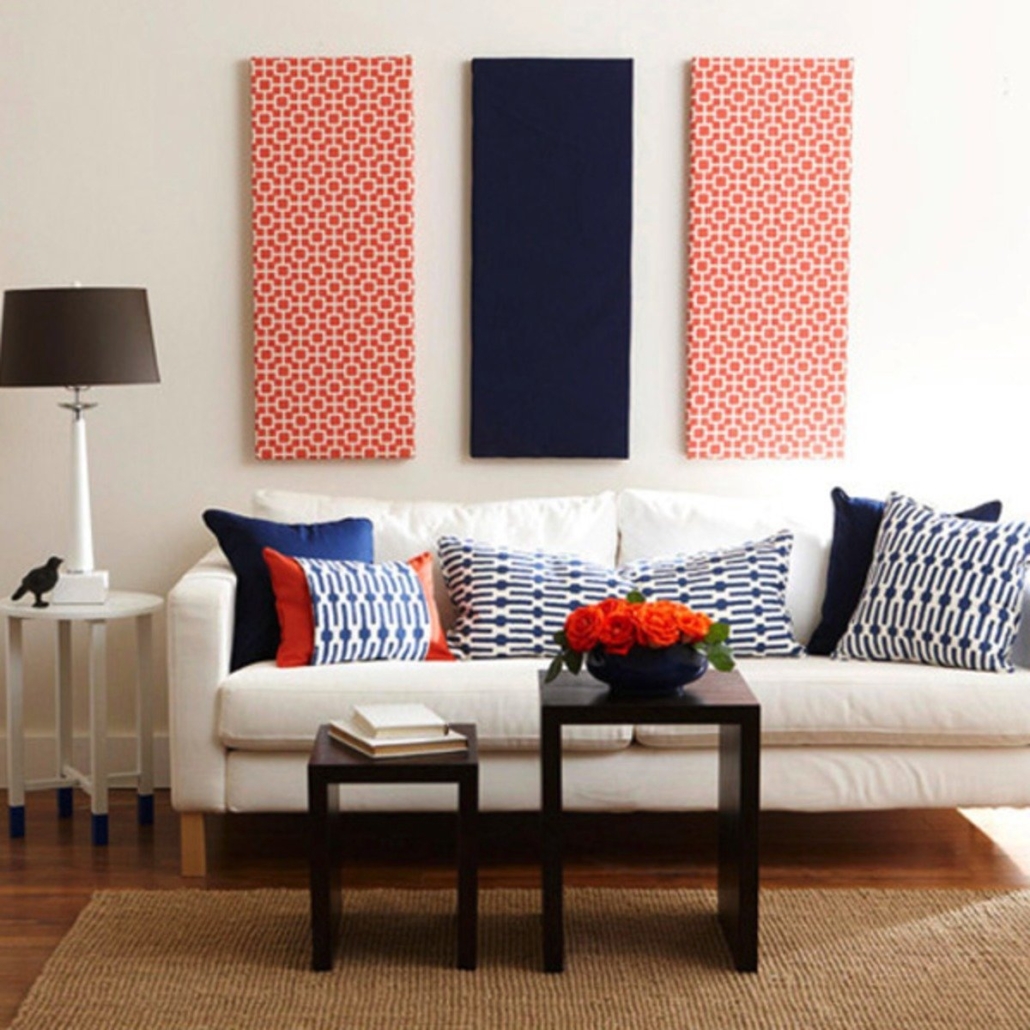 (from Pinterest)
If, on the other hand, you love a pattern with more colors, the second pattern should have at least one color in common in this way, the melange will undoubtedly be harmonious.
There are so many patterns, you're spoiled for choice, so to start, choose what will be the main fabric, the one you like most of all.
Once this is chosen, the second pattern must be a little more neutral, or with at most a touch of color that is present, as mentioned before, also in the first fabric.
PAY ATTENTION TO SCALE
Another attention to pay off in choosing different patterns is the scale of the chosen designs, i.e. their size, better if the sizes are different!
Observing the scale, especially when there are multicolor fabrics, is essential for an optimal result so, if the first pattern has a large design, you will have to then, in the second pattern, choose a small design.
For example, suppose that the first textile has large flowers, as for the second textile you can choose a small geometric pattern (stripes, squares…).
The geometric prints are excellent as a second pattern because they are really flexible.
The gist is that one of the two fabrics should definitely stand out over the other with more striking colors and patterns, and the other should be a little more neutral!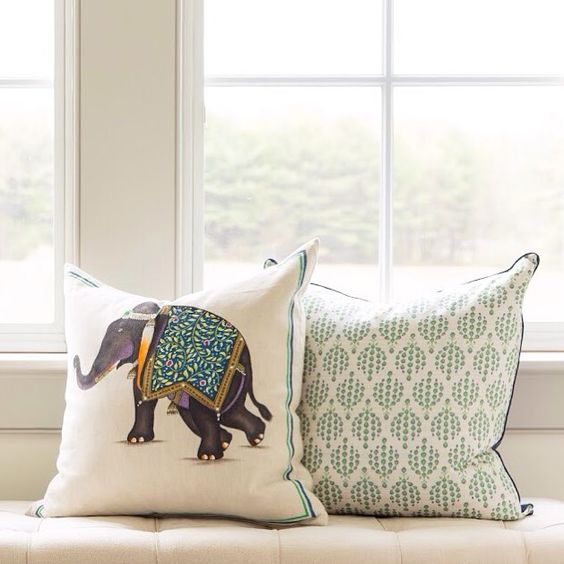 (from Pinterest)
NOW TRY WITH THREE PATTERNS!
Since three is considered the perfect number, even in interiors: when choosing fabrics combining three types of textiles becomes really an ideal choice!
In order not to exaggerate, I suggest you use a solid color that ties the two patterns together; if they have a color in common, for example, that will undoubtedly be a perfect combination!
Otherwise, choose a color present in the main fabric.
Don't use more than three shades, but also use them throughout the rest of the house, including furnishing accessories!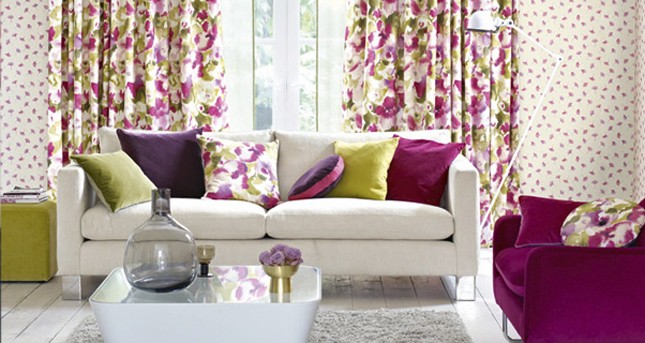 (from Pinterest)
If you are afraid to make some mistakes don't hesitate to contact me!
https://www.viverelostile.com/wp-content/uploads/2018/12/mixare-fantasie.jpg
960
1280
Simonet Virginie
https://www.viverelostile.com/wp-content/uploads/2021/02/logo_vivere-lo-stile.png
Simonet Virginie
2018-12-31 22:18:47
2022-05-30 22:16:29
How to mix different patterns: here there are some tips!