The idea of having a luxurious home appeals to everyone, no doubt, but it is also a fact that you cannot always afford to spend large prices on furnishing.
However, some little tricks will allow you to have a home that looks more luxurious and perhaps designed by an expert!
Let's look at them together:
1 – WALLPAPER
No, don't think about the wallpapers our grandparents had! There are all kinds and for all tastes on the market today!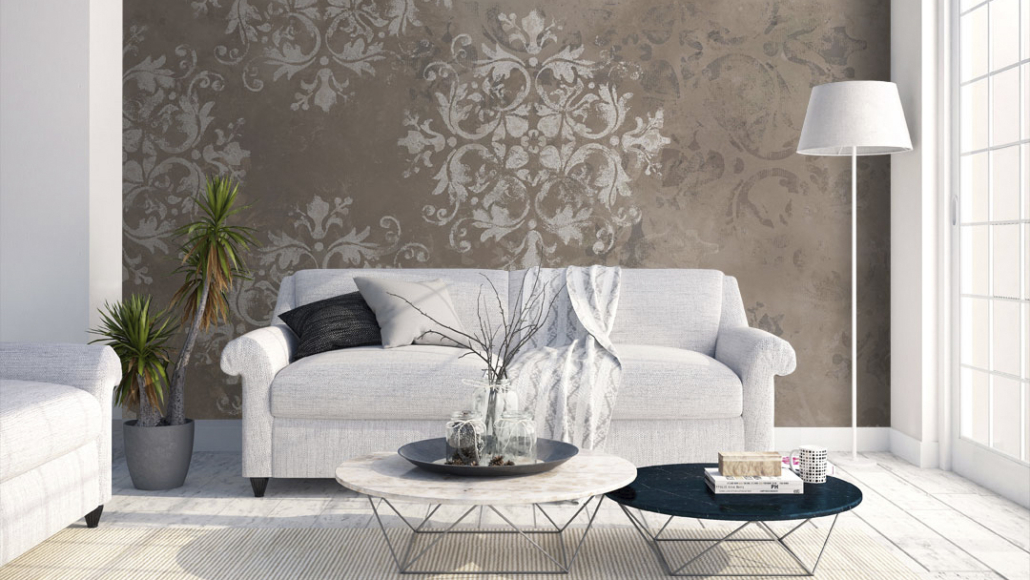 (credit coverdesign.it)
Without necessarily opting for the super-colored ones (which should not be banned, we'd miss it), think of a neutral color, but one that carries different textures.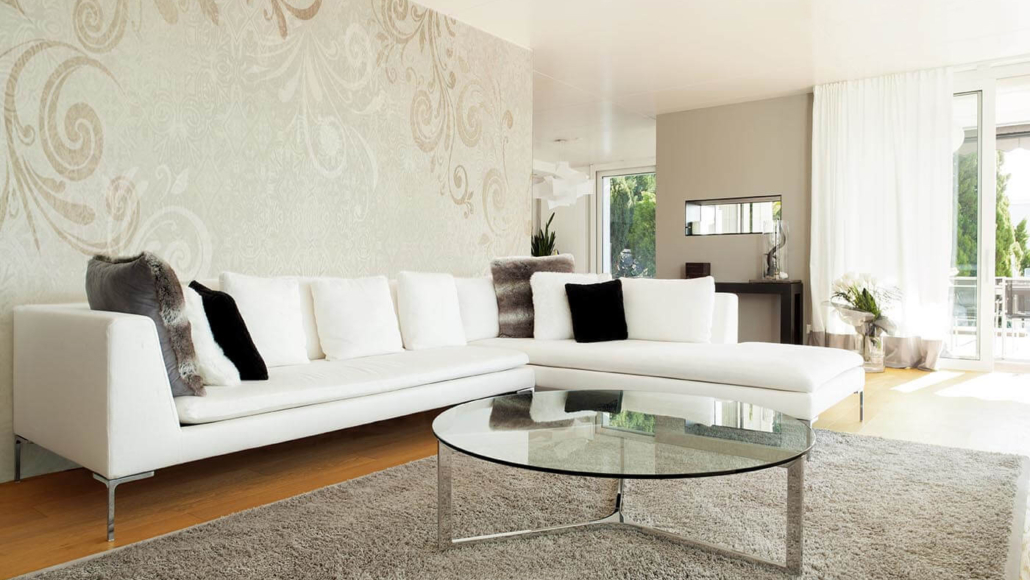 (credit demart.it)
It is not mandatory to cover all four walls: you can also do just an accent wall or a bookcase background.
The visual impact of the wallpaper is powerful and immediately gives the idea of something sophisticated and elegant.
2 – BOISERIE and MOLDING
We saw it in the 2021 trends, and again, it has nothing to do with what our grandparents had.
However, adding details like these means bringing in textures, but most importantly, that touch of elegance!
These elements create visual interest and immediately make the room look "richer."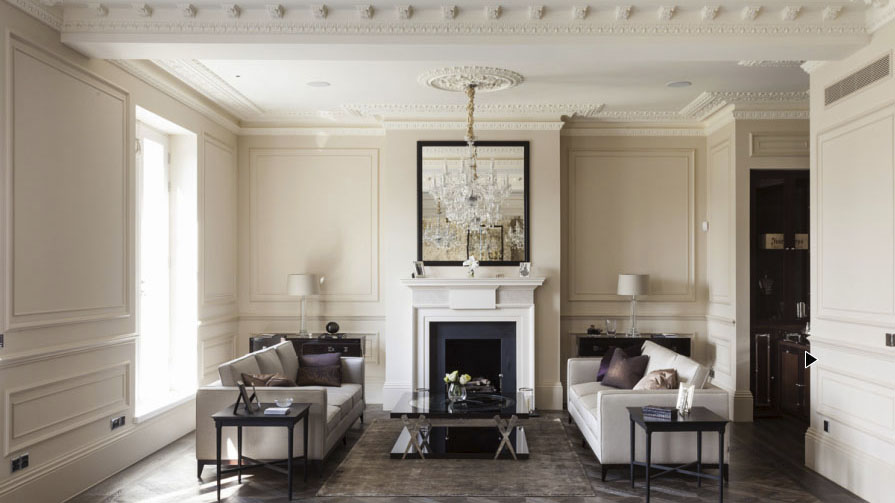 (credit it.decorexpro.com)
Again it is not mandatory to use it, as with wallpaper, on all four walls, but you could use it in only one that will become the room's focal point!
Beware that this kind of decoration is suitable for classic style but also a modern and contemporary style!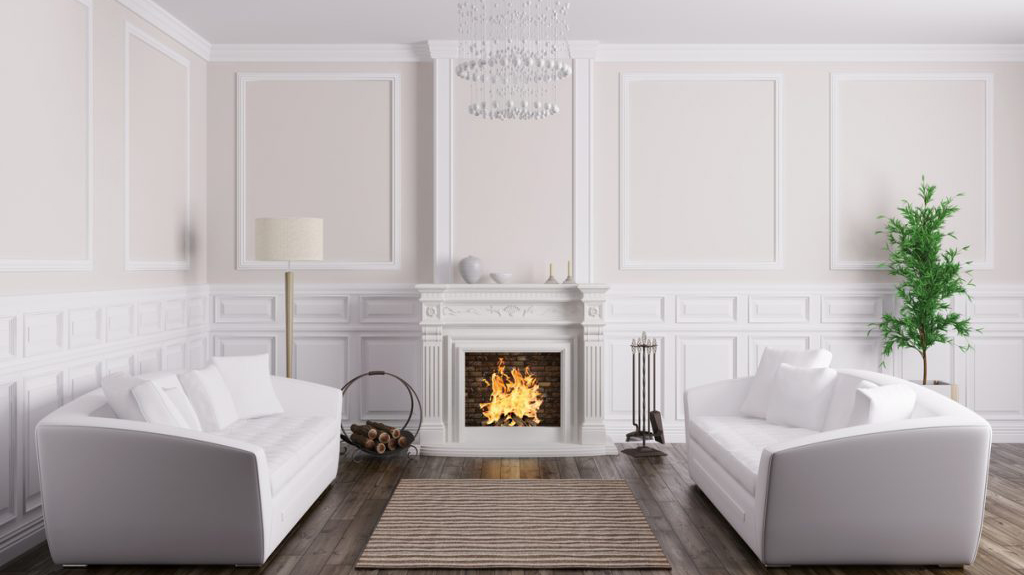 3 – CHANDELIERS
Chandeliers are items that can enhance the aesthetics of a room if properly chosen and placed.
The chandelier usually makes the ambient light, but if properly placed above the table or on the island, it will indeed help create a focal point by emphasizing that specific area.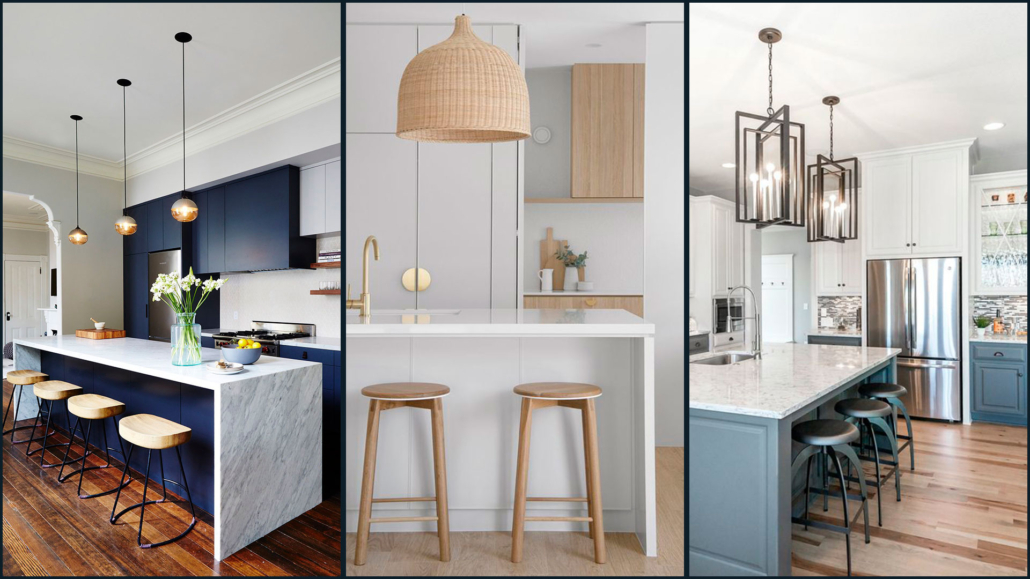 (credit Nicole Franzen; zephyrandstone.com.au; roeserhomes.com)
Depending on the chandelier you choose, you will undoubtedly add a touch of personality and style.
Always consider, when choosing, the colors, style, and materials you have chosen for the walls, furniture, and accessories!
Try to create cohesion with the other elements in the house!
When the chandelier falls on a rectangular table, remember to get it lengthwise or put more than one so that you can suitably illuminate everything!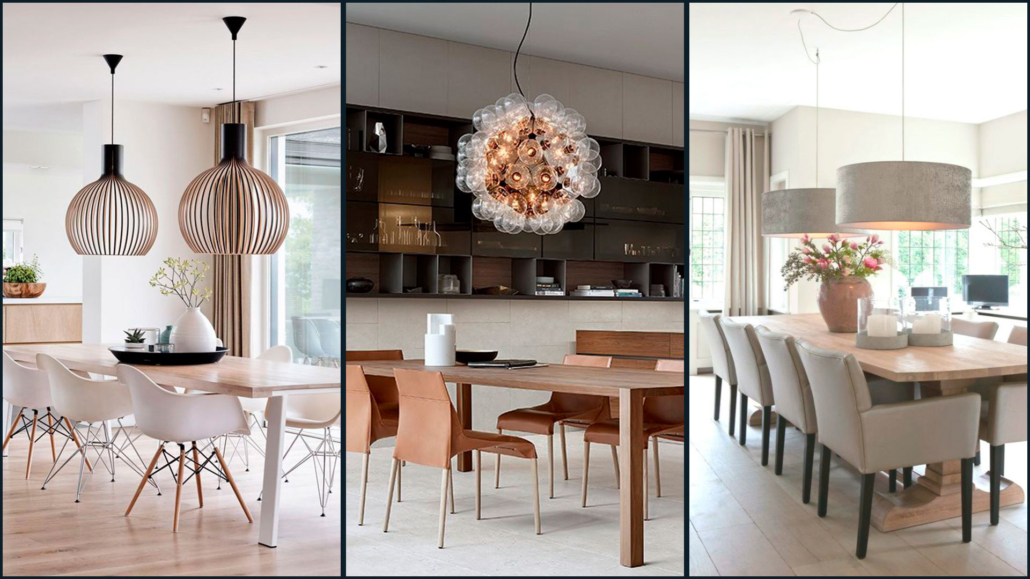 (credit Pinterest; Poliform; Pinterest)
4 – ACCENT SEATING
We often have the habit of buying sofas and armchairs in agreement; however, putting an armchair or seats with contrasting shapes, materials, and colors with the couch will give the room a different, more luxurious perception.
Doing this is also a great way to bring a touch of color and different textures to that room and, thus, effectively break the monotony and make it more interesting!
The room will look more elegant, sophisticated, and studied!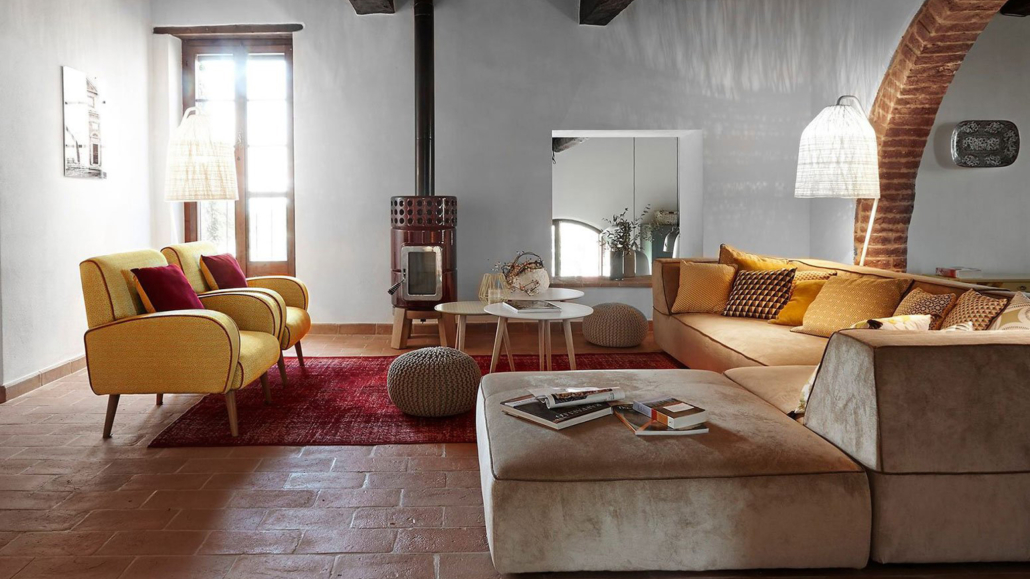 (credit villa Bellaria umbria Ph Kristian Septimius Krogh)
If the seating is totally different from the sofa, remember to "justify" it, perhaps by picking the color in the pillows, pictures, or other decorative objects.
That will make the environment harmonious!
You can find many different seats on the market and at all prices; what they have in common, as mentioned before, is that they will give emphasis and character to any room!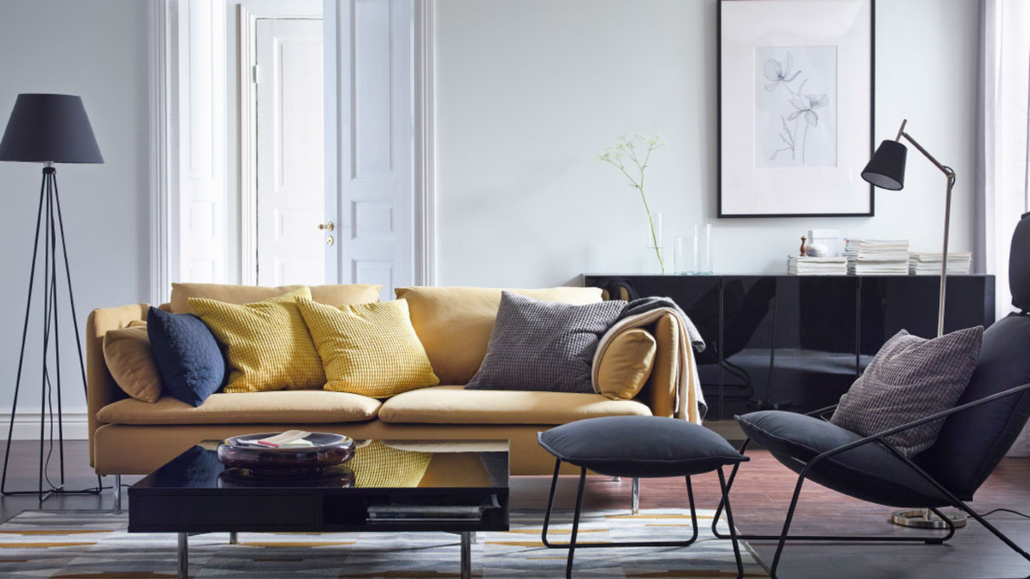 (credit Ikea)
5 – PILLOWS
Pillows are another beautiful way to bring in textures and colors.
Putting a couple of pillows on the sofa that, as written a few lines ago, recall the different seat, or some color present in the decorations, will give a sense of harmony and keep everything well balanced.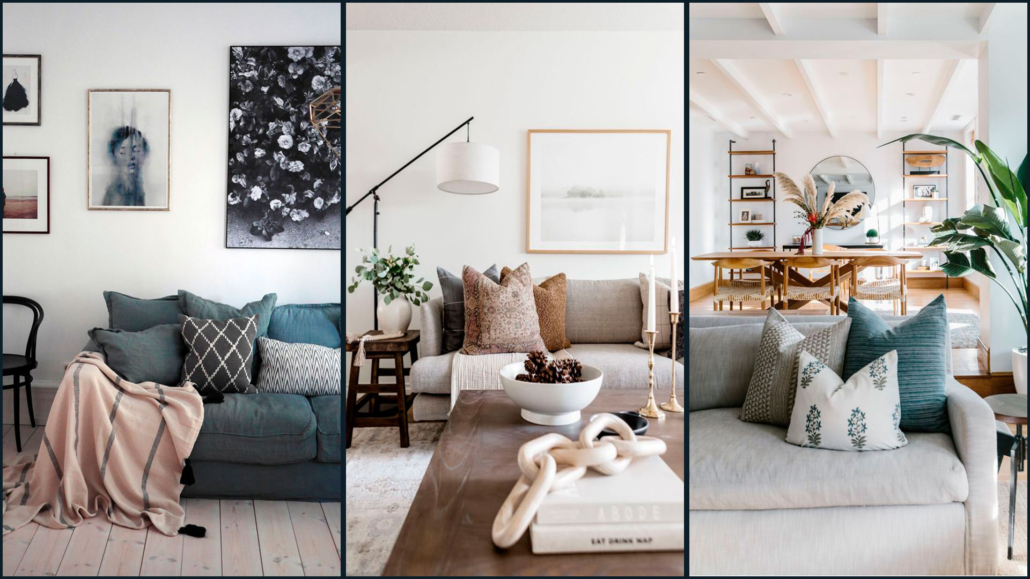 (credit Pinterest; halfwaywholeistic.com; Pinterest)
Putting pillows on the bed is also a good idea; you can place them in various ways, creating beautiful compositions.
That will give importance and elegance to the bed.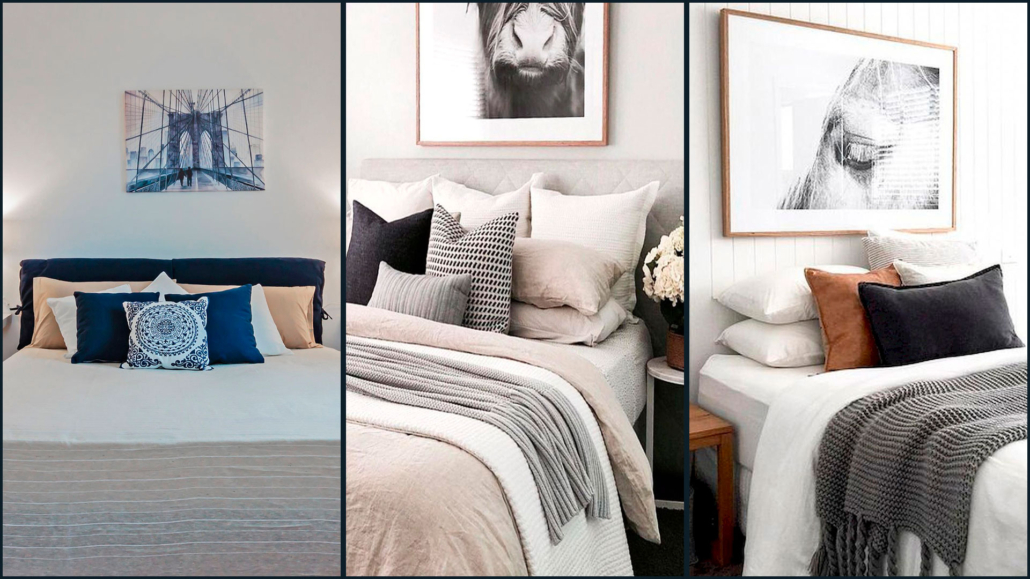 (credit Vivere lo stile; Brittany Niemer; Etsy)
Taking off and putting on pillows every day takes a little time, of course, but it is an investment that the final result will amply repay!
6 – CURTAINS
Curtains dress the home, bringing, too, textures and colors.
They bring warmth and elegance.
A pretty rod anchored high up, just below the ceiling, and soft, well-draped curtains that come to lean on the floor will make any room look decidedly more sumptuous.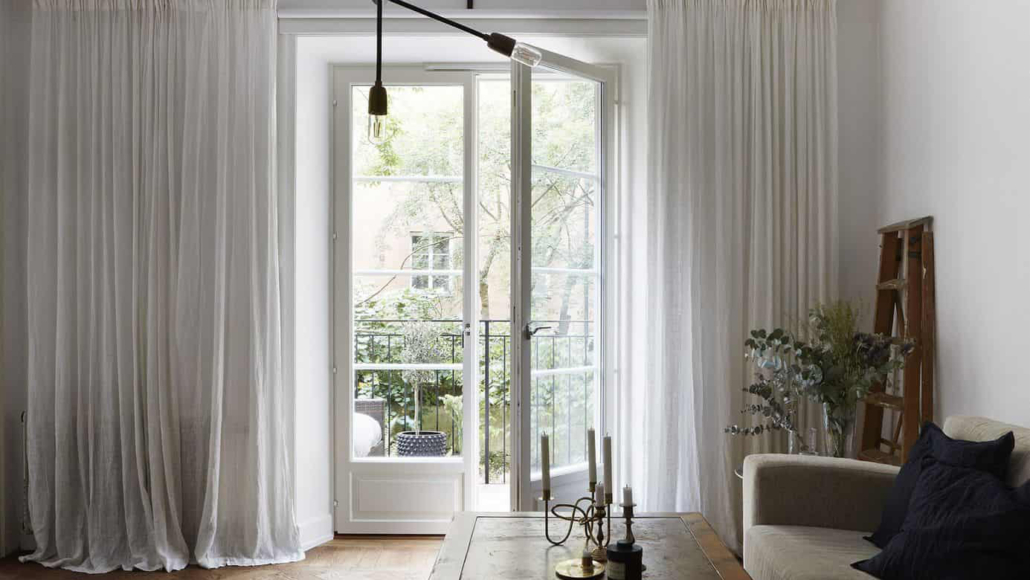 (credit interiordesignexplained.com)
It is not mandatory to have highly pricey curtains: even at Ikea, you can find beautiful low-cost ones, but the dramatic effect they give is really unique.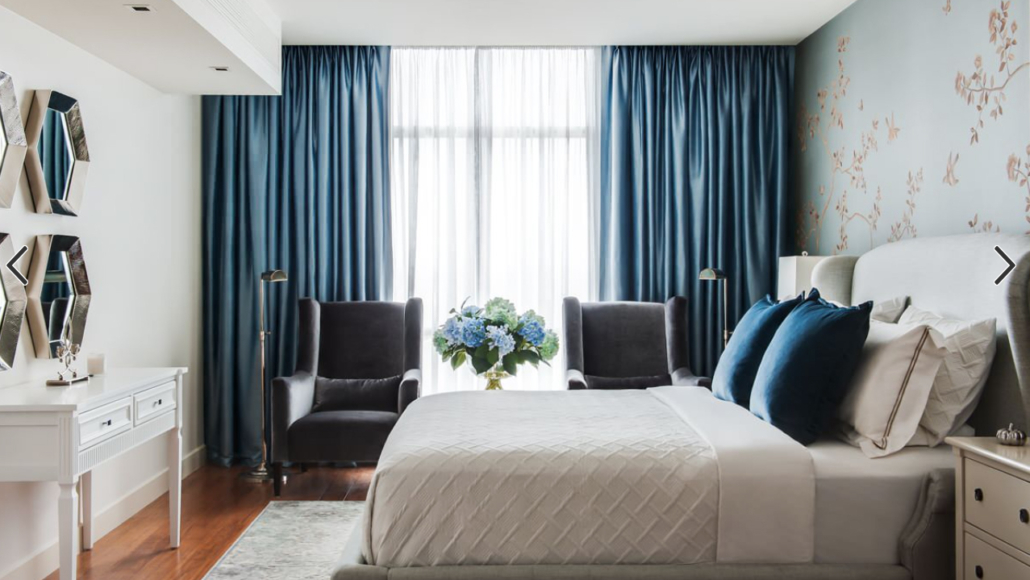 (credit alexanderpollock.com.au)
If space allows, you can put drapery curtains also in the bathroom and kitchen, giving elegance and that extra touch to those two rooms as well!
7 – MIRRORS
The mirror is functional for reflecting oneself, but it is also an object that stands out in any room.
Properly placed, it amplifies light and can even give the illusion of a larger space than it actually is!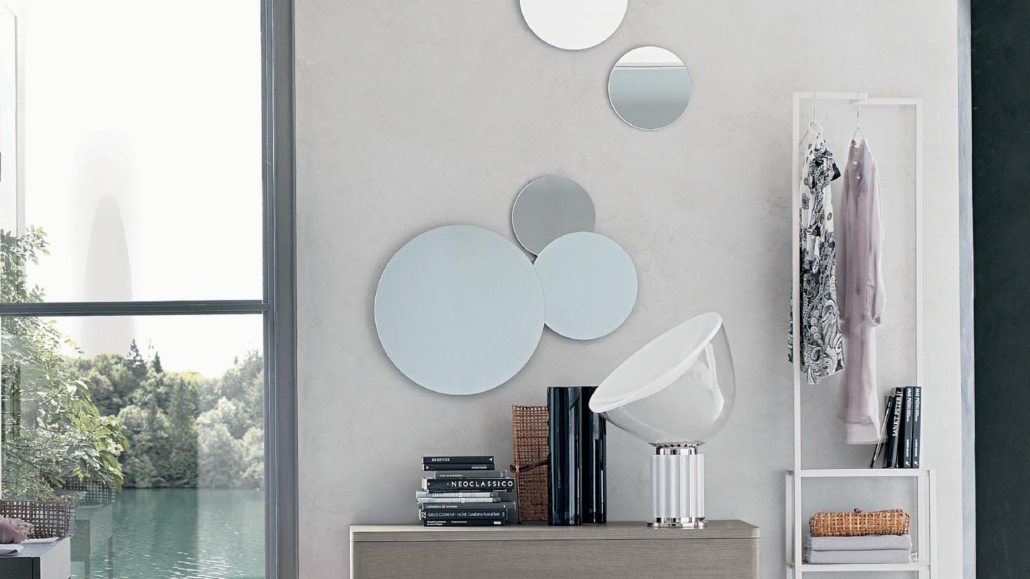 (credit Tomasella.it)
Spaces seem to flow better because its ability to reflect creates a kind of continuity, but most importantly, it provides a focal point that draws attention and enhances the room.
Mirrors resting on the floor, uniquely shaped mirrors will be able to give that extra touch of character and style!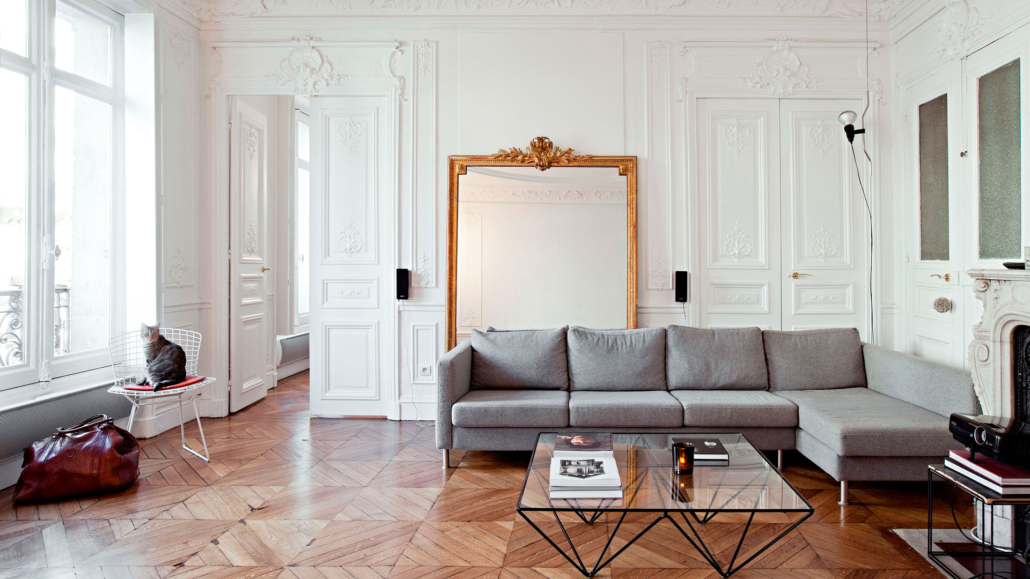 (credit Living-corriere)
8) USE SYMMETRY
The human mind needs balance, and symmetry is a form of it.
When you furnish and decorate, try to create symmetries; you don't have to do it all the time: it might even be boring after a while, but for example, putting two equal table lamps at the ends of the console could be one way.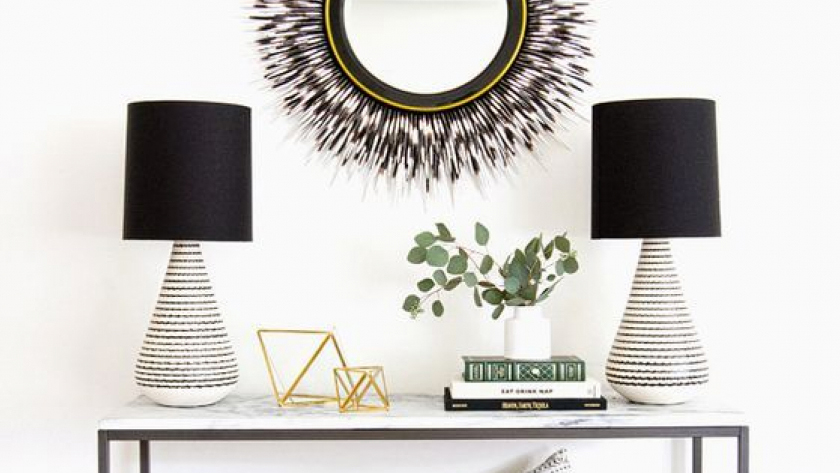 (credit sarahshermansamuel.com)
Using symmetry with objects or some furniture will immediately give the impression of something definitely researched.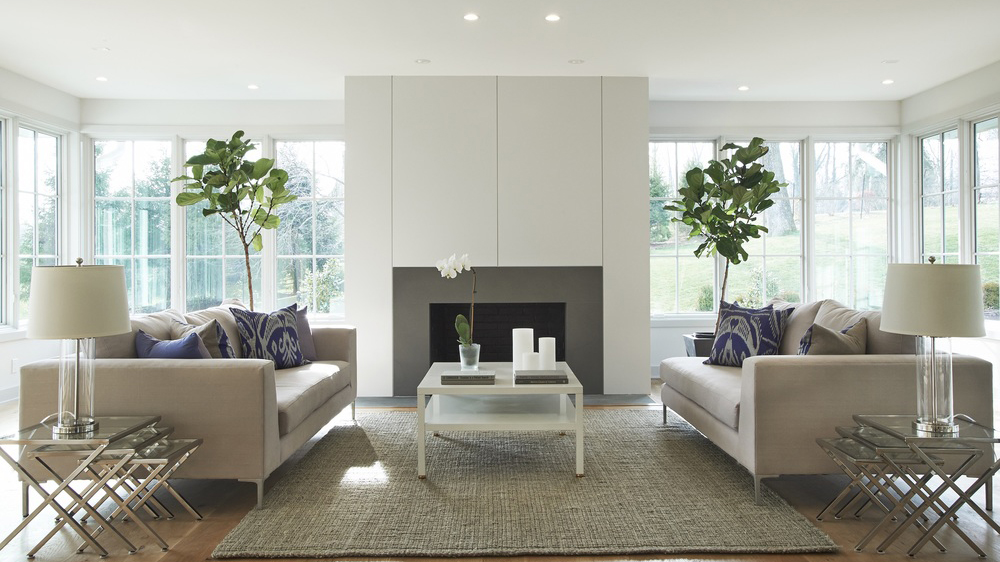 (credit callastudio.com)
9 – ATTENTION TO DETAILS
Details can change the face of rooms: so pay attention to finishes such as handles or faucets!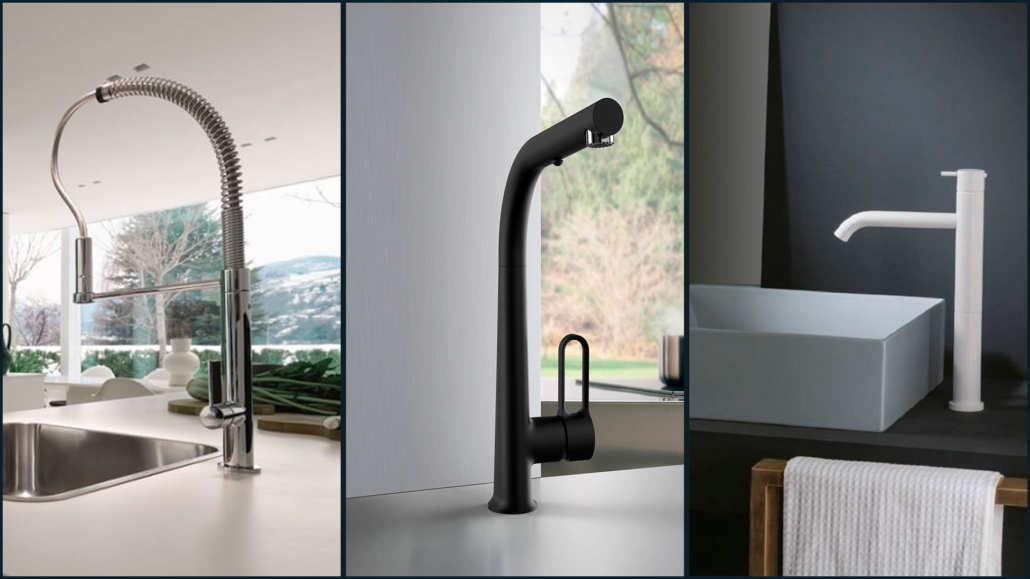 (credit Franke; Frattini; gaiainterni.com)
I have already spoken about this in a previous video, but the same kitchen, sink, or cabinet with different faucets and handles will give different impressions!
On the market, you find endless variations of materials and shapes, both as faucets and handles and at all prices, but these are details that can actually make a difference and make your home feel more luxurious!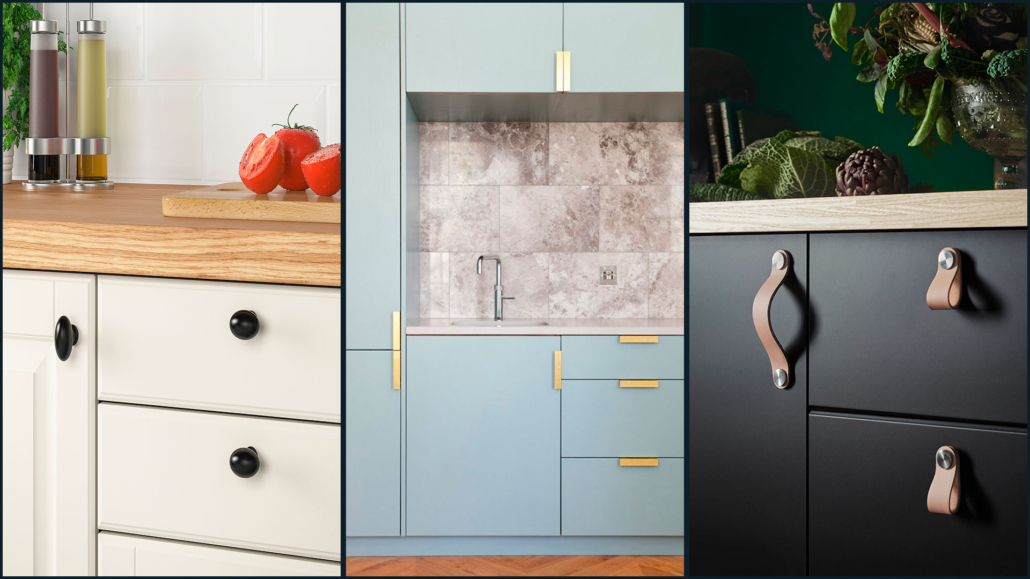 (credit Ikea; Gucki; Ikea)
They are easily changeable elements that, correctly chosen, can give your home a touch of elegance and style.
10 – PLANTS AND FRESH FLOWERS
Plants bring color and textures into the home, and fresh flowers bring fragrance; all of these things elevate our perception of the ambiance.
Plants, as mentioned other times, bring us back to nature, allowing us to feel better; in particular, the scent of fresh flowers helps lower anxiety.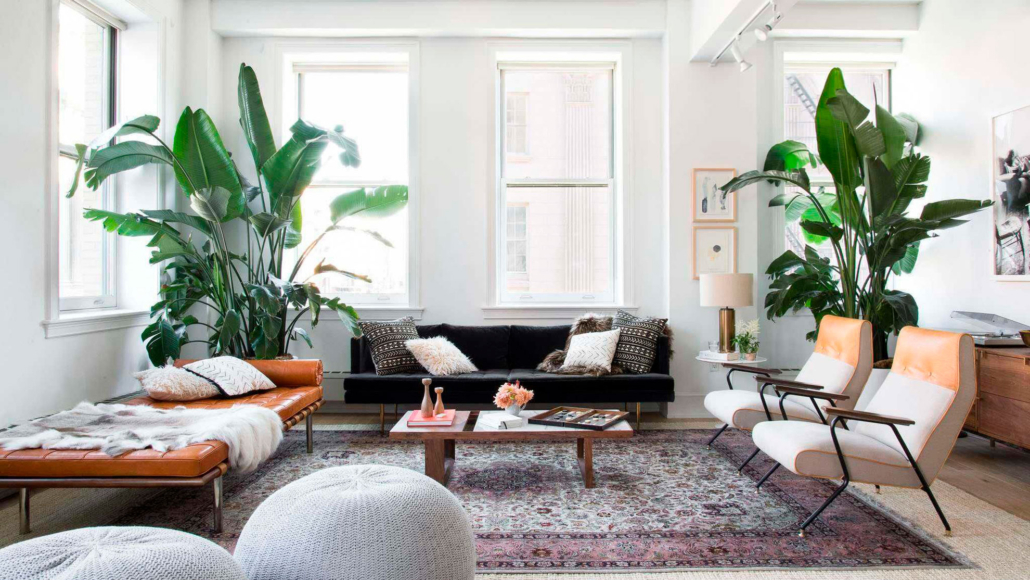 (credit @homepolish)
So plants and flowers have a dual function: they bring beauty, elegance, and well-being too!
Orchids, lavender, eucalyptus, and gardenia add a touch of elegance and a pleasant scent to any room!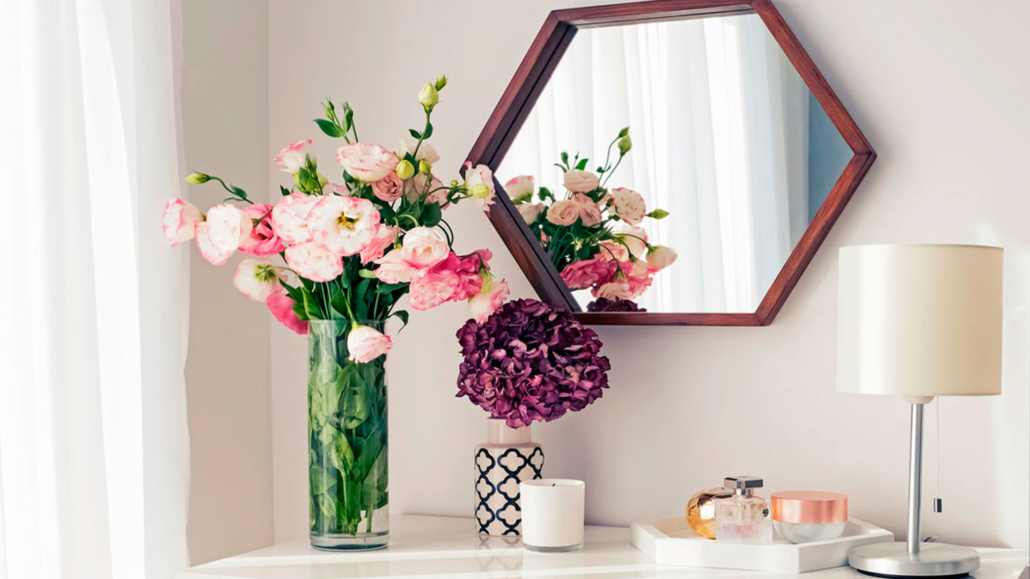 If you don't like cut flowers, you can also bring fragrance with candles and diffusers; those will also be very effective in enhancing environments.
Avoid fake plants and flowers except for the occasional small arrangement here and there!
Then if, like me, you're not exactly a green thumb, know that there are very easy-to-care-for plants that are "big talkers," as Simona Borgia, the urban gardener, says in this video!
One more note, it seems almost silly to say, but clutter is really the opposite of luxury!
So everything must be suitably stored and nothing out of place!
The clutter otherwise could ruin all the study and work done!
I hope this article was helpful and you love it; in case, let me know in the comments!
Feel free to share it with anyone you think might be interested, I will be honored, and it will help me get my name out there.
If you feel that your home, or some environment of it, does not reflect you enough, do not wait any longer and book your consultancy!
https://www.viverelostile.com/wp-content/uploads/2021/01/091638807-fa8bd233-ed0f-4326-a338-a847b2d06ef7.jpg
1357
1920
Virginie Simonet
https://www.viverelostile.com/wp-content/uploads/2021/02/logo_vivere-lo-stile.png
Virginie Simonet
2021-01-25 15:35:18
2023-04-19 12:11:28
10 tips to make your home look more "luxurious"