My job is fantastic, allowing me to relate to people with very different characters and tastes…
It is fascinating to listen to them, ask and investigate to really understand what do their taste are, so that I can help them create their dream home…
That one where it is nice to come back after a day of work, and where you are excited to share moments with friends and family.
FIRST OF ALL, I HAVE TO UNDERSTAND…
And I have to be very careful because people often start with an idea and then go on to express sometimes diametrically opposed tastes.
To really understand, I ask a lot of questions!
Not only, but I also show a lot of pictures of different styles to try to catch the moment when that twinkle in the eye arises that lets me know that that is exactly the genre they like.
It's not always easy: sometimes you get those who are a little eclectic who come to me, but they still do it their own way!
In fact, I happened to find a foreign client who bought a really superb property who told me that he would like to furnish it with a mix of rustic and modern…
But then he shipped three containers of furniture and items of every possible and imaginable style!!!
Why am I telling you this?
It could be that you are also an original person who likes different genres because one style alone is not enough to "tell" your wonderful, multifaceted personality!
How can different styles be mixed together to create unique and special environments?
Balance is the key word! It is okay to dare, but you also have to find the correct balance between things!
How is this done?
You have to find one common thread among the various styles and environments in the house.
USE COLOR
One of the easiest leitmotifs to use is color; different furnishings, united by color or different shades of the same color, will happily coexist in the same room.
Little "accent" touches can be given by textiles such as pillows, always without overdoing it, especially if there are more than two styles!
An example in these photos taken from a magazine: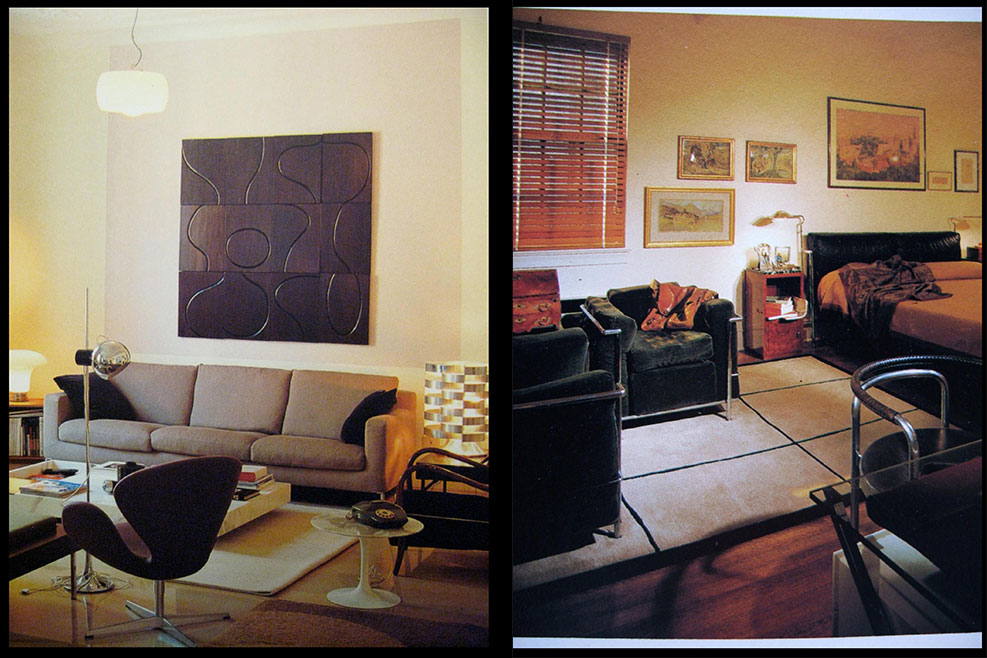 CHOOSE ONE MAIN STYLE AND COMBINE IT WITH ANOTHER
Another way is to choose a main style and combine a few different items witch give character without weighing it down.
For example, suppose you have a preference for modern, but perhaps you inherited a beautiful antique table… you can easily combine it with modern chairs as in these examples: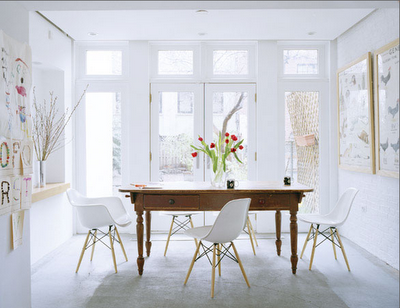 (credit Pinterest)
You don't have to give up travel or family memories: all it takes is a little attention to make sense of the combinations!
If you are putting up a house or plan to change the look of your current abode and you'd like to put different styles together but are afraid of making some stylistic "mess", don't hesitate to contact me.
https://www.viverelostile.com/wp-content/uploads/2018/06/copertina.jpg
1233
1920
Simonet Virginie
https://www.viverelostile.com/wp-content/uploads/2021/02/logo_vivere-lo-stile.png
Simonet Virginie
2018-06-18 16:50:07
2022-05-11 17:31:54
Different styles together at home… is it possible?